Abu Dhabi's Top 10 Marvels
The Emirati capital's rich tapestry of culture, art and retail is ripe for discovery
Sponsored by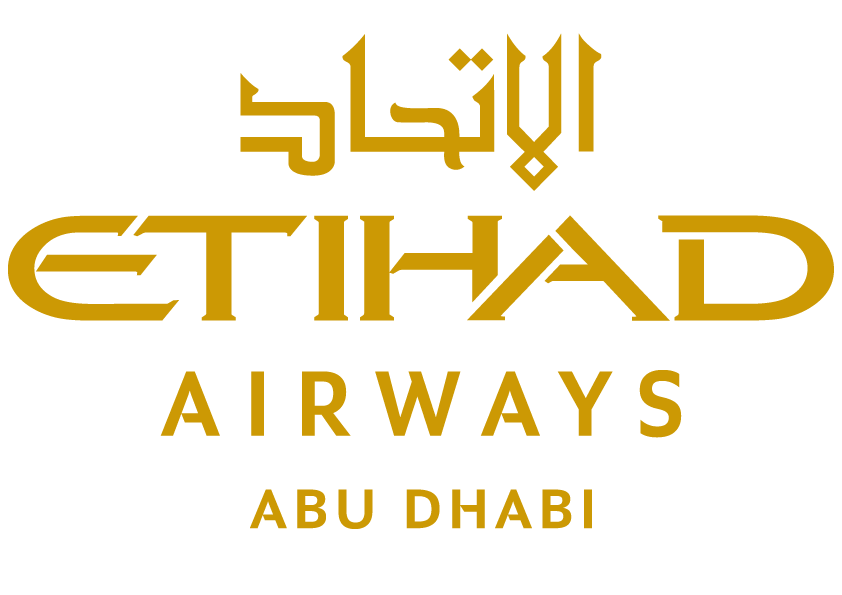 From glittering shopping malls and awe-inspiring architecture to pristine natural oases, museums and mosques, Abu Dhabi boasts a great many wonders.

Check out the gallery below with the Centurion guide to Abu Dhabi's top 10 magnificent marvels, and three opulent ways to enjoy the flight there with Etihad.
1. View eminent art
Louvre Abu Dhabi
Nearly a year since its debut, this striking, floating-dome structure and the treasures within – an impressive collection of world art from da Vinci to Monet – continue to shine as one of the city's most acclaimed cultural outlets.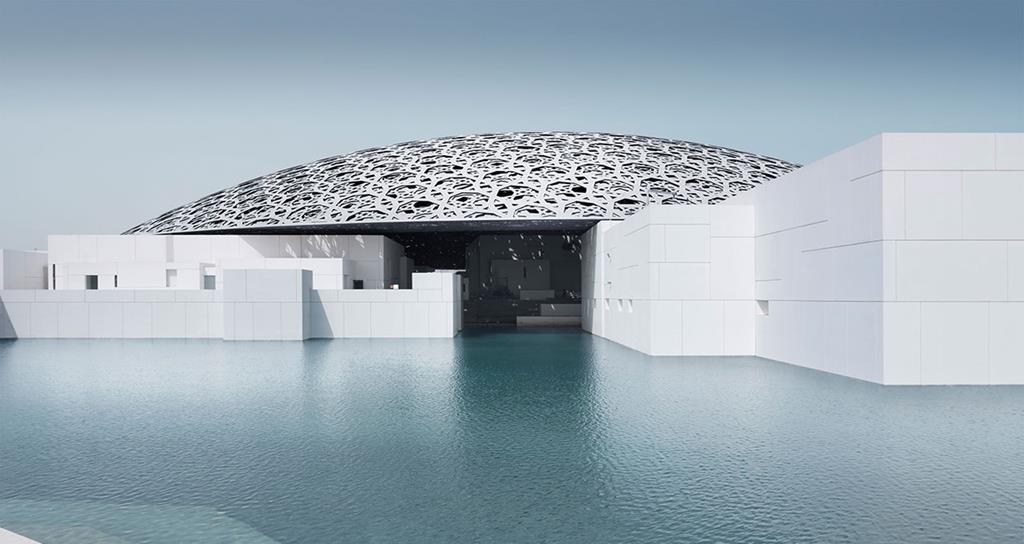 © Department of Culture and Tourism - Abu Dhabi. Photo by Mohamed Somji
2. Pray homage
Sheikh Zayed Grand Mosque
An awe-inspiring feat of architecture featuring 82 white domes, more than 1,000 columns and reflective pools glittering in the Abu Dhabi sun, this 2007-built structure is one of the world's largest and most beautiful mosques.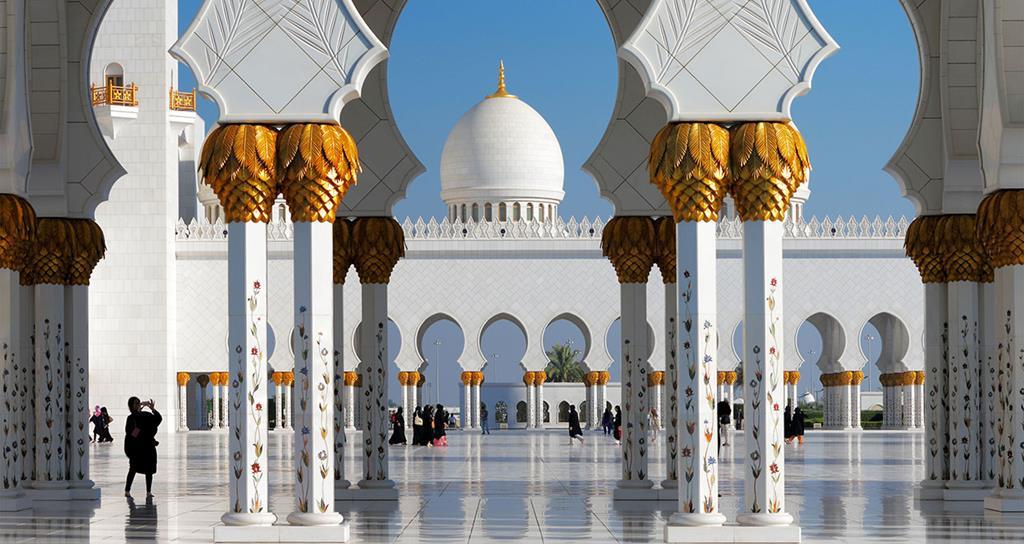 Credit: iStock
3. Learn about Sheikh Zayed
Zayed Centre
This eye-opening museum – situated in a heritage village (complete with camels) – explores the Bedouin origins of the UAE's founder Sheikh Zayed, and displays an intriguing collection of his personal memorabilia, from hunting rifles to his beloved blue Mercedes.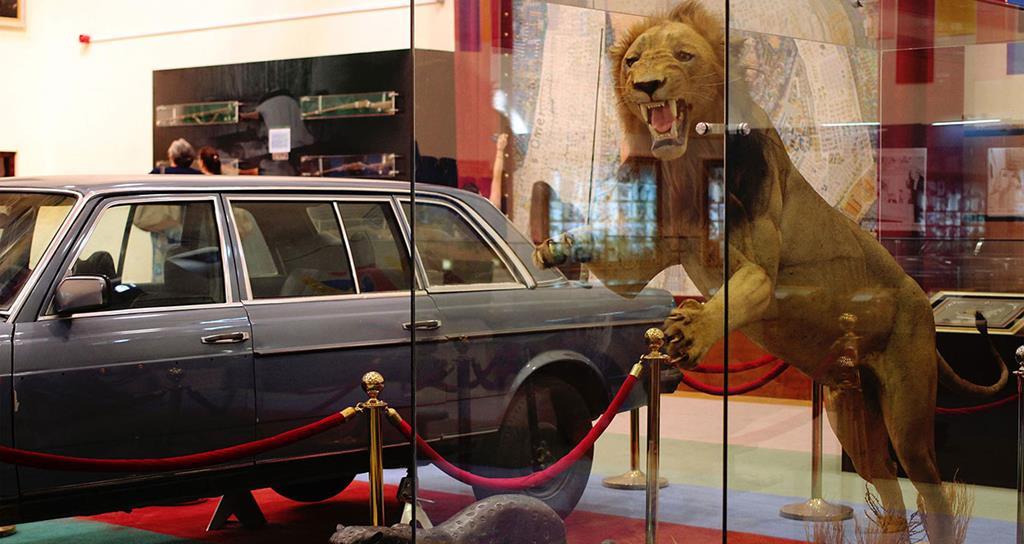 Credit: Me Want Travel
4. Dine on delicious dishes
Almaz by Momo
Part of the burgeoning gastronomic empire of Algerian restaurateur Mourad Mazouz – who runs several award-winning establishments around the world, including London's Michelin-starred Sketch – this waterfront salon, bar and terrace is an essential destination for those who appreciate delicate North African food, diverse design and forward-thinking mocktails.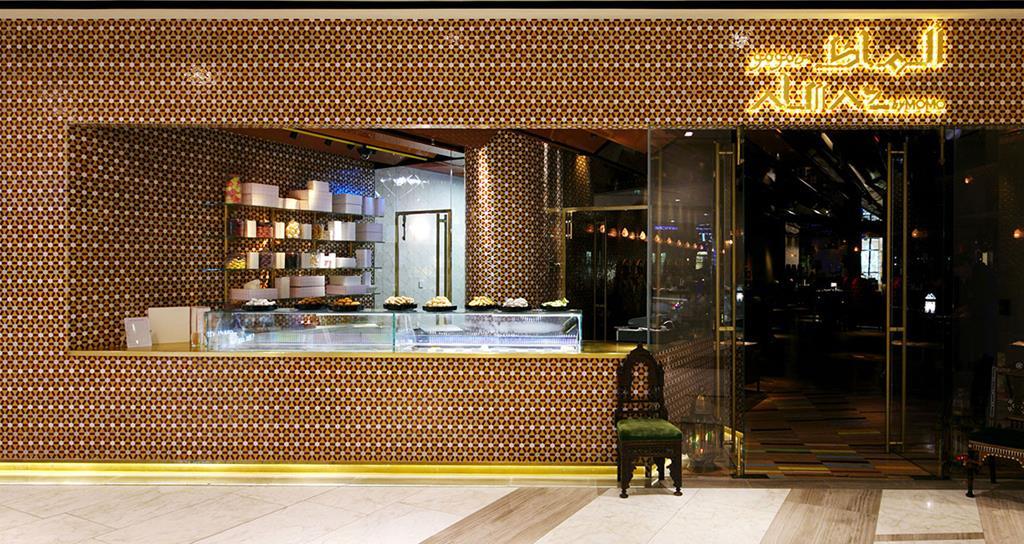 5. Slip and slide away
Yas Waterworld
Career down 40 slides at this waterpark offering thrills and spills for the whole family, including Cinesplash – a brand-new 5D cinema theatre (that fills up with water) and the first in the country, telling the story of the Legend of the Lost Pearl, a story inspired by the UAE's pearl-diving past.  
Visit the website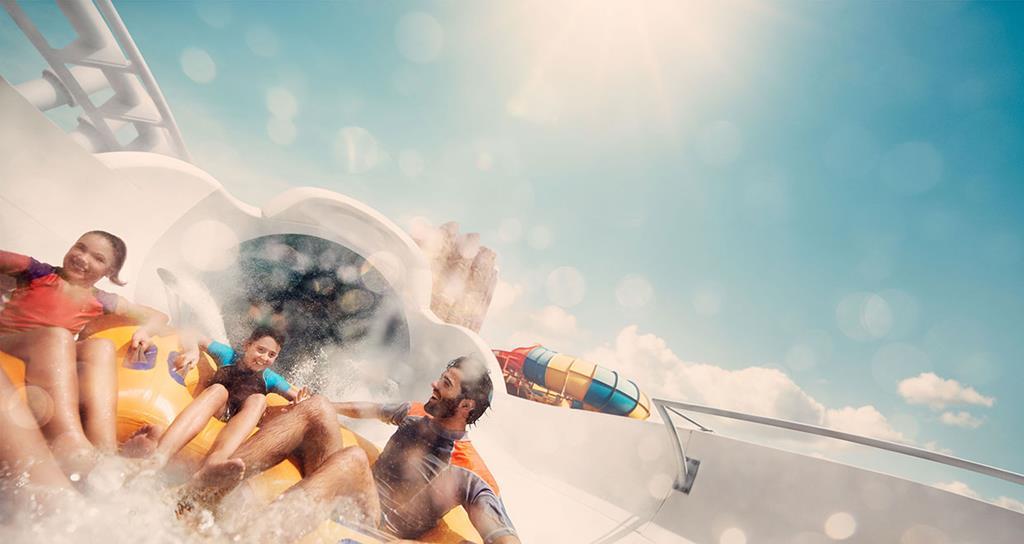 © Department of Culture and Tourism - Abu Dhabi
6. Shop until you drop
Abu Dhabi's Malls
Abu Dhabi boasts some of the world's best shopping destinations, from high-street to upscale, from big brands to lesser-known gems, and boutiques, retail concepts, shopping centres and department stores. And it's not just retail; shopping in the city is often augmented by restaurants and a range of entertainment options. 
Visit avenueatetihadtowers.ae, yasmall.ae, abudhabi-mall.com and thegalleria.ae

© Department of Culture and Tourism - Abu Dhabi

7. Dine on the rooftop
Beach House
Saadiyat Beach plays host to this romantic rooftop bar, which serves pitch-perfect cocktails alongside an alluring assortment of tapas, such as crispy prawns, all to a soundtrack of laid-back lounge music – the perfect complement to the relaxing sounds of the waves crashing on the shore.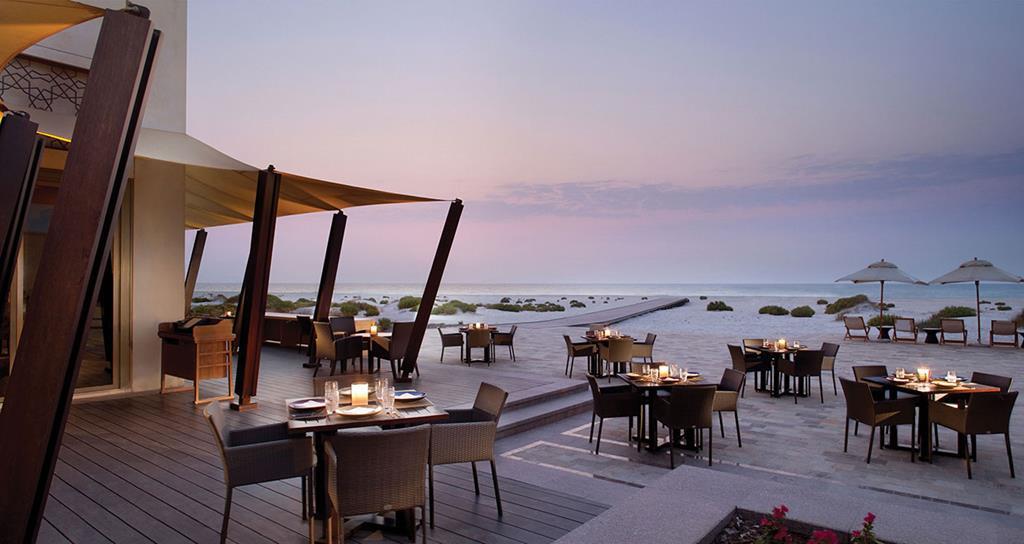 8. Paddle through the mangroves
Eastern Mangroves
The network of waterways that crisscrosses through the pristine coastal area can take visitors by surprise. But when you're paddling along whisper-quiet mangroves in a kayak, in this home for a remarkable amount of wildlife from dolphins to flamingos, the city will seem worlds away.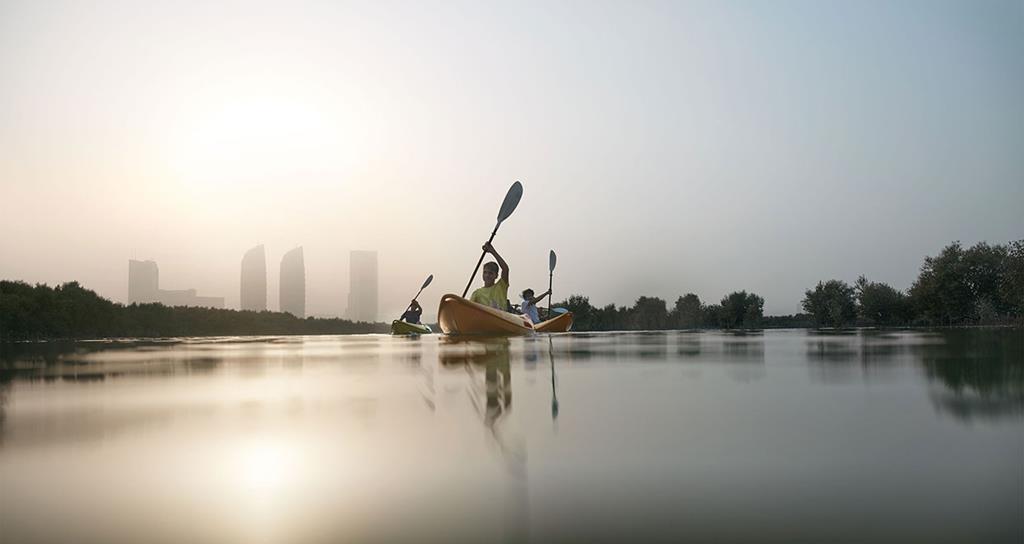 © Department of Culture and Tourism - Abu Dhabi


9. Explore a wildlife-packed island
Sir Bani Yas Island
The former retreat of Sheikh Zayed is now a wildlife reserve that brims with fauna – think giraffes, cheetahs and hyenas. Explore the island via a range of nature experiences, from an open-top safari to snorkelling and kayaking along the island's gentle waters.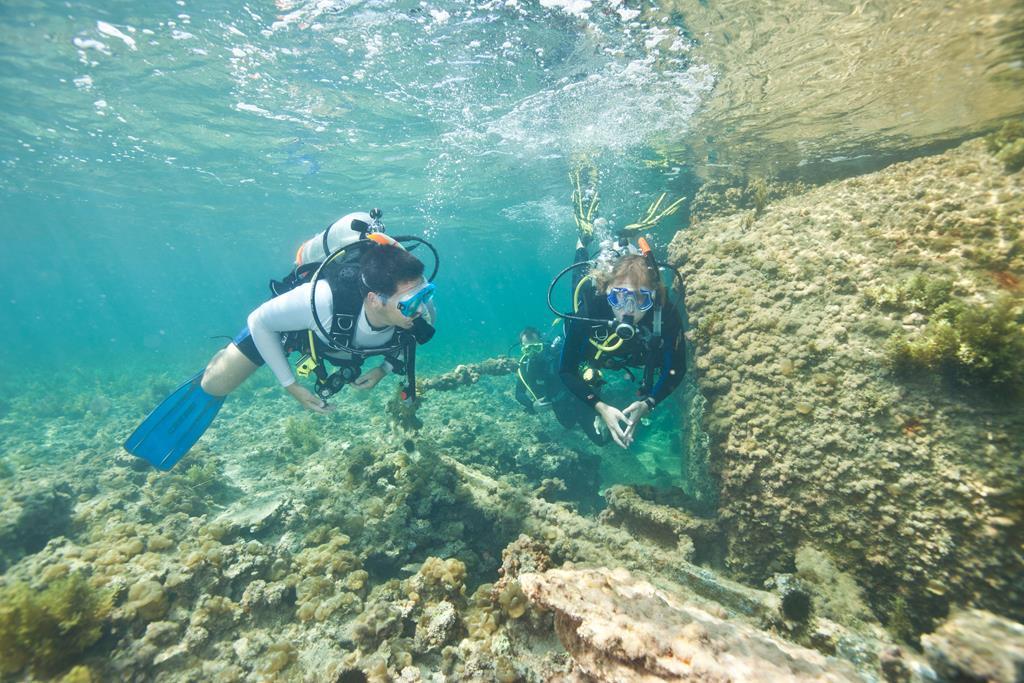 © Department of Culture and Tourism - Abu Dhabi
10. Ascend the Moreeb dunes
Hala Abu Dhabi
A full-day trip with this seasoned outfitter is a great way to experience the majestic Moreeb dunes. You can also opt for a magical overnight stay, where you can feast on barbecued meats beneath a star-studded sky, before rising early to climb the sands the next morning.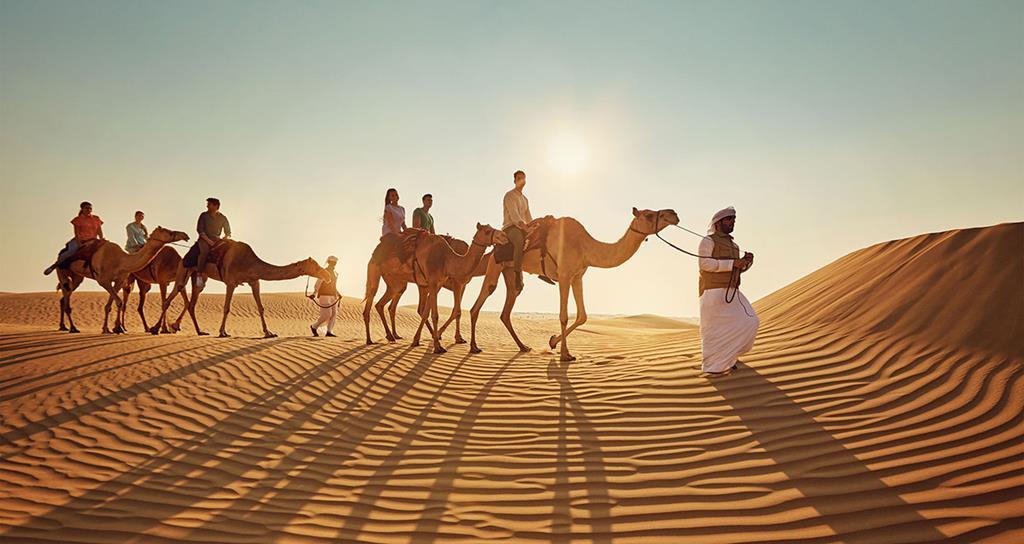 © Department of Culture and Tourism - Abu Dhabi
Fly there in style
Etihad Business Class

Enjoying direct aisle access, Etihad's business-class seats recline into fully flat beds made more cosy with full-size comforters and pillows. Passengers on A380s also enjoy access to the intimate upper-deck lobby, the perfect place for a mid-flight tipple.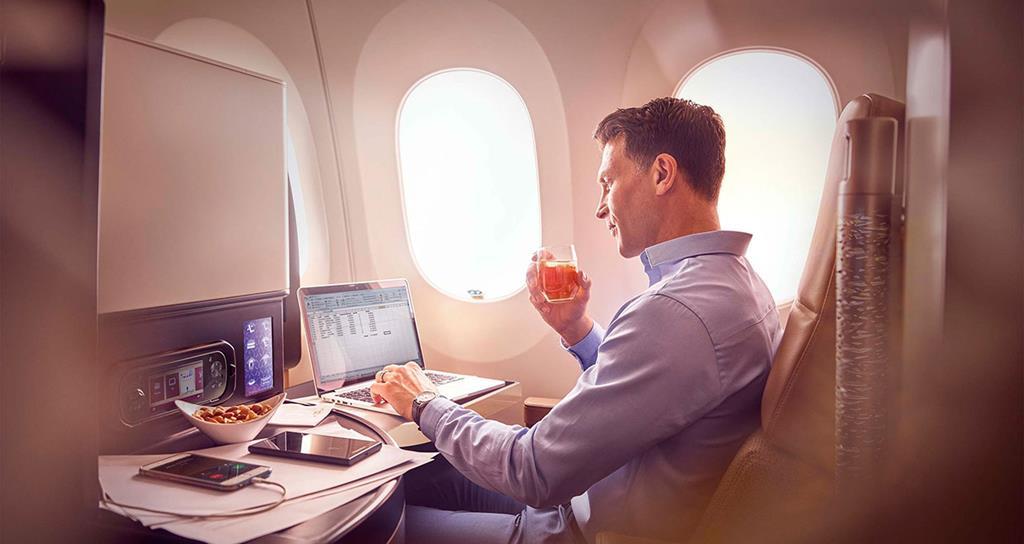 Etihad First Class

Travel indulgently in Etihad's spacious first-class apartments and suites, complete with a commodious leather armchair, a separate, fully flat bed and your own vanity unit. In addition, enjoy the mouthwatering culinary programme buttressed by an expansive wine list.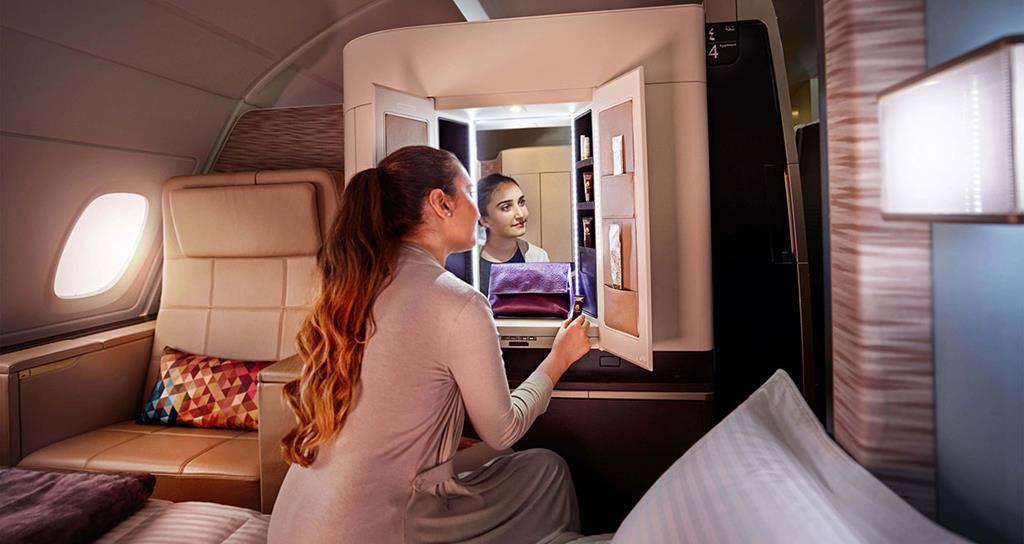 Etihad First Class Lounge & Spa
In the ultimate display of pre-flight extravagance, first-class Etihad passengers at Abu Dhabi International Airport enjoy access to an ultra-luxe haven for anything from premium beverages and à la carte dining to lavish treatments at its Six Senses Spa.