Modern Design in Mexico with Héctor Esrawe
In conversation with the famous Mexican designer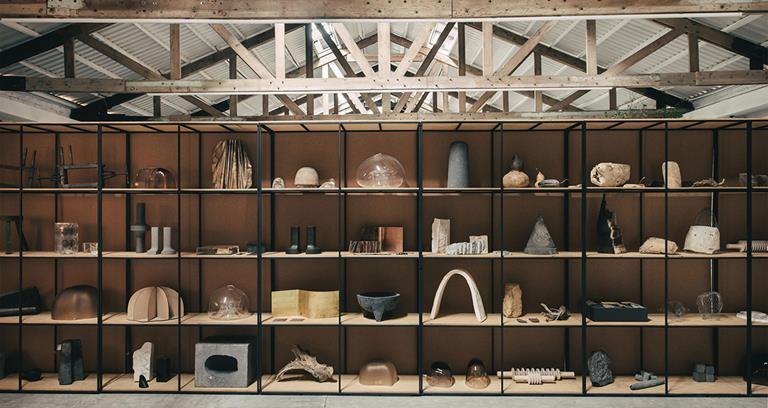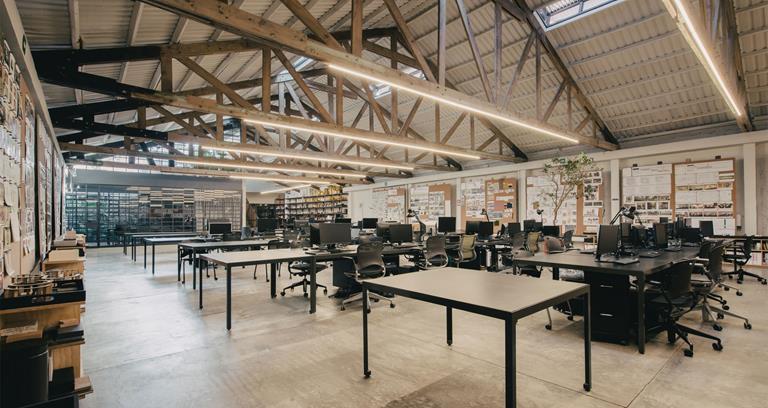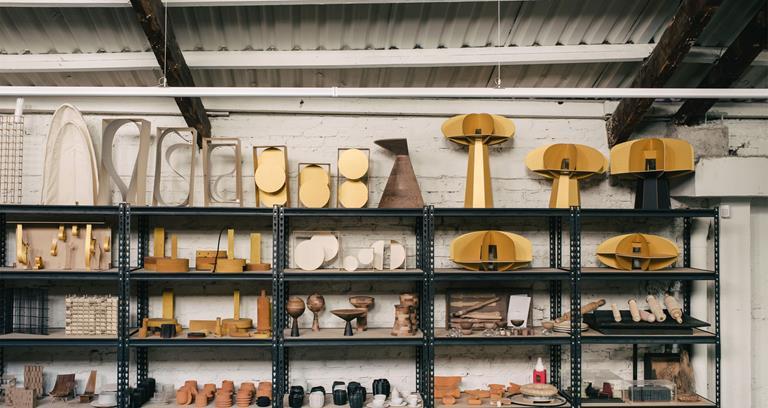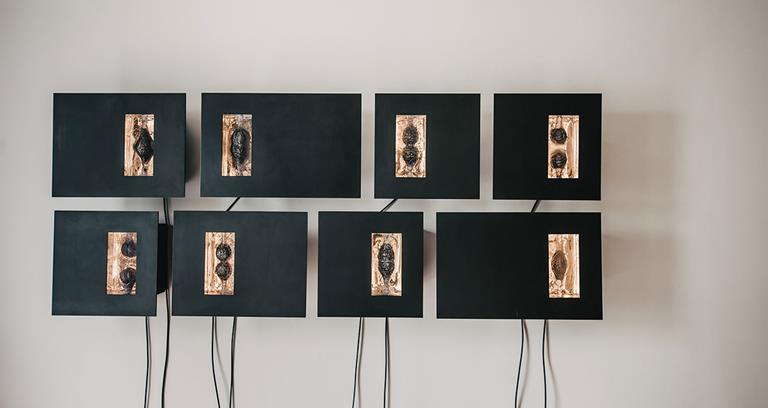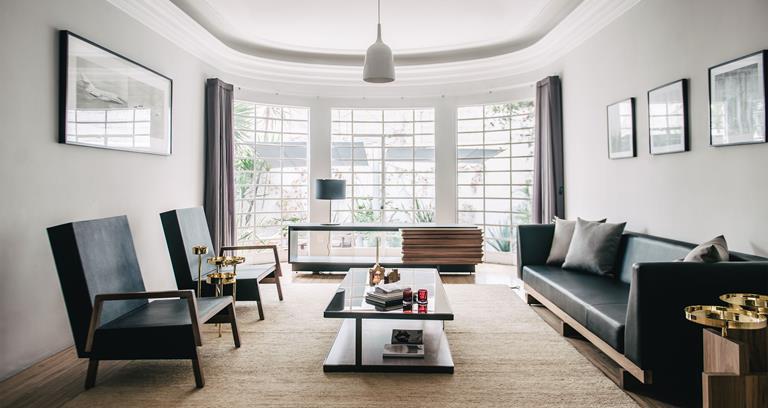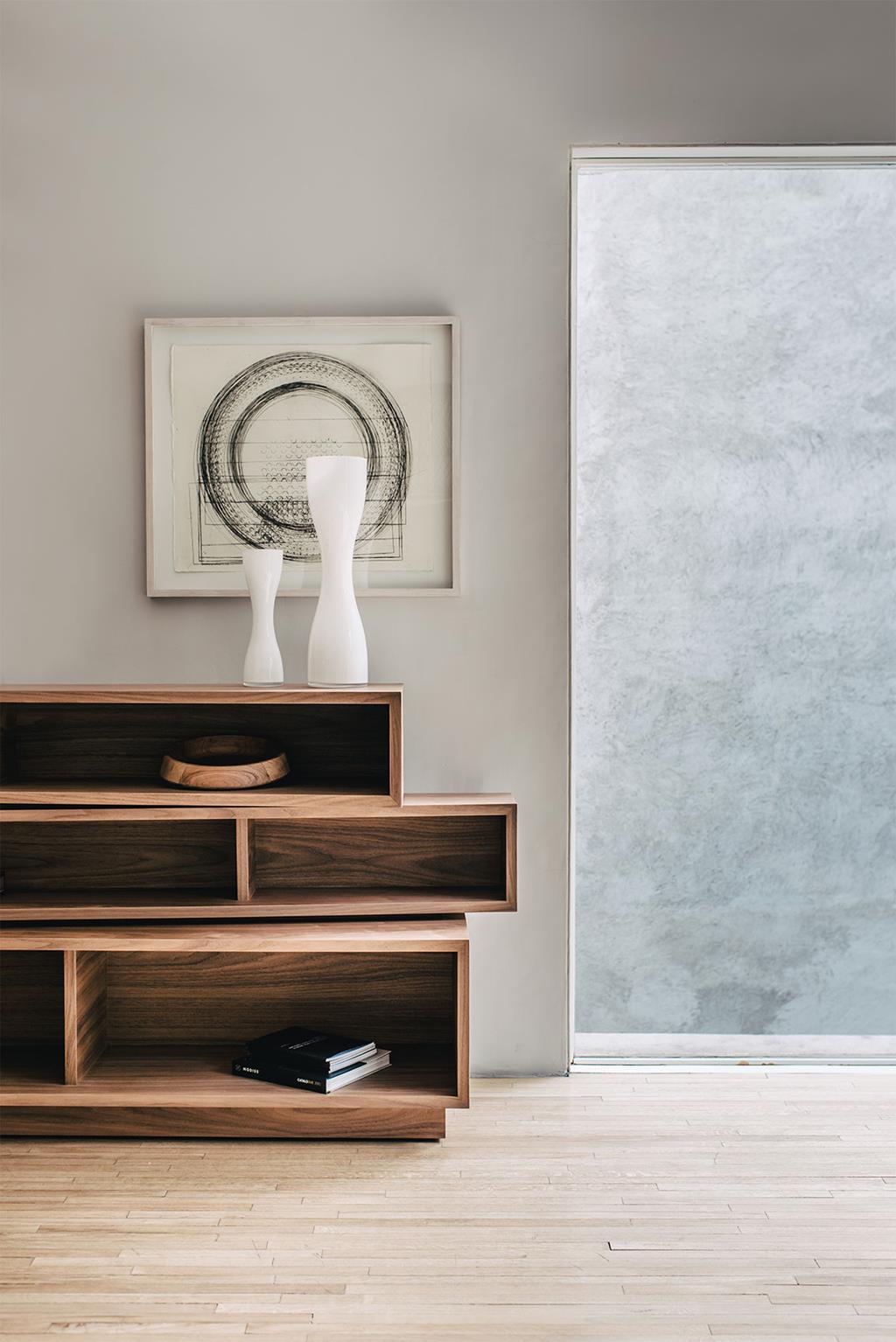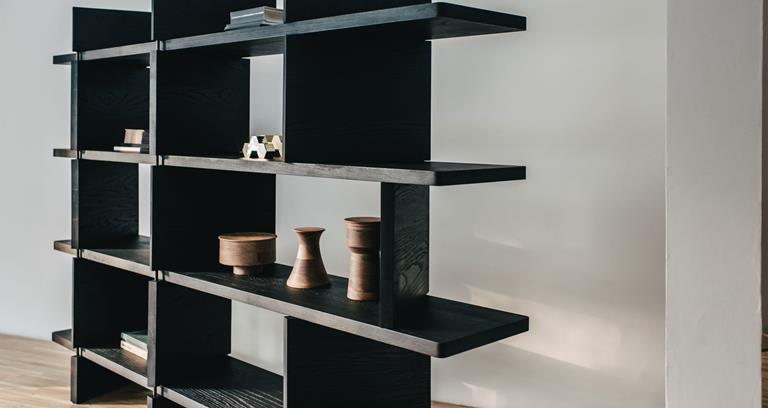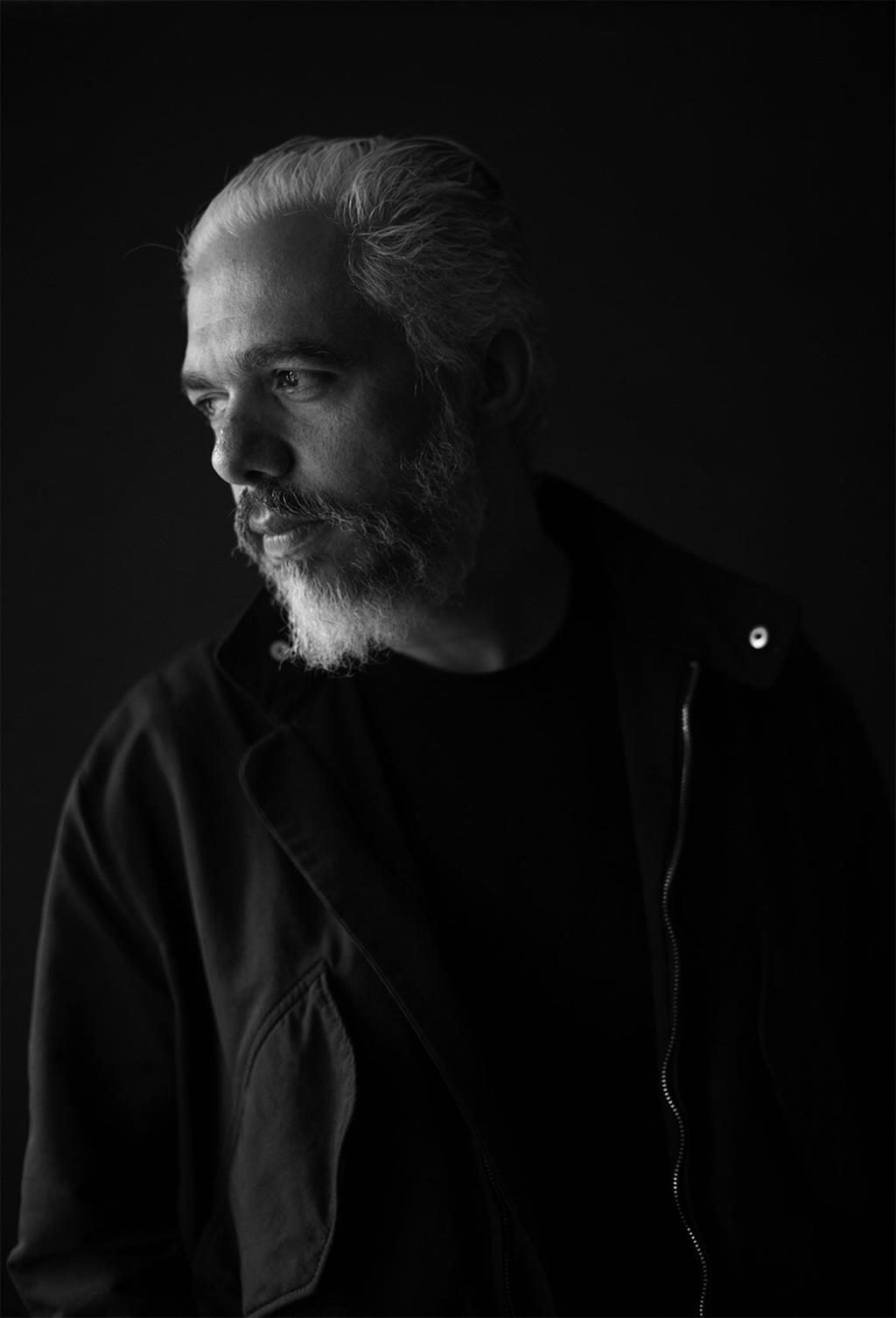 Rows of wooden trusses hang between a concrete floor, concrete beams and a pale metal ceiling seemingly stolen off a makeshift pole barn. Project specifications are pinned to corkboard walls, and surrounding rack-stands test the capabilities of stones, metals and woods as well as tools, prototypes and moulds. The recently opened stripped-down, warehouse-like studio space, formerly a dancehall back in the 1950s, is an unsuspecting sight for perhaps Mexico's most important designer, but it's a welcome one.
Already counted among the most prominent Mexican designers of the 21st century, Héctor Esrawe's international accolades include being named as "Mexico's Best Interior Designer" as well as award-winning showrooms such as that at Grupo Arca Guadalajara Design Centre. His new studio offers a personalised insight into one of Mexico's major creative minds, and, to Héctor, is an integral component to his evolution as a designer.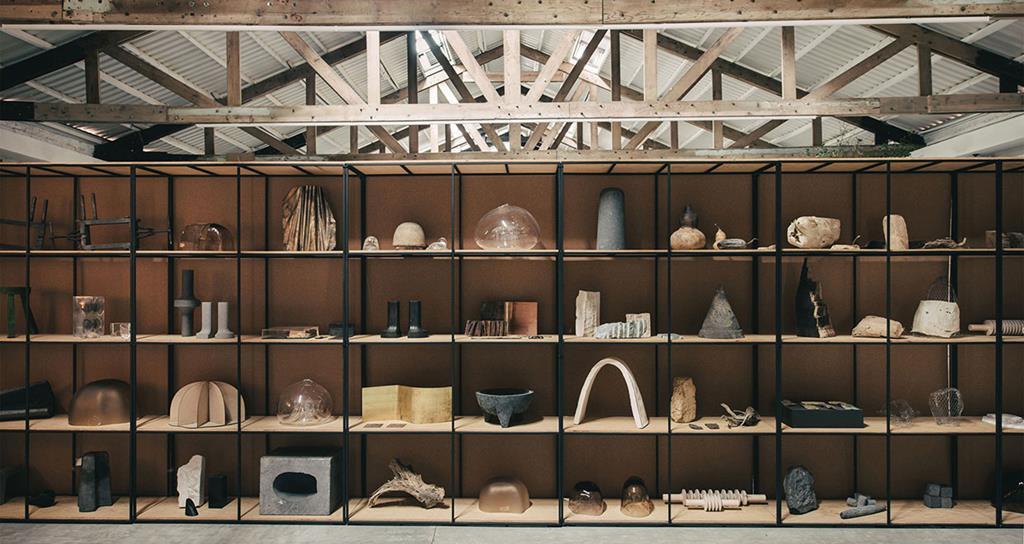 "We don't need or want to define ourselves. We believe in the organic growth related to what we do and what we learn", says Esrawe. "We deny jobs that do not challenge us or do not lead us to learn or achieve something either intellectually, socially or that doesn't promote change or innovation or creates a benefit to the immediate user or users".
Coinciding with the opening of the new office is Casa Sierra Fría, another evolution for this studio. It's Esrawe's first private residence – and a monumental one at that. With its brutalist and monolithic design, the home for a family of four provides a lush oasis amid the house's imposing red-brick façades, as the interior volume is marked by a stunning courtyard garden. To Esrawe, it's an ode to Latin American architecture, crafted from his memories of patios in Oaxaca and colonial constructions and inspirations in Mexico City's Lomas de Chapultepec neighbourhood – a quiet residential area near the lawns at the famous Bosque de Chapultepec.
The new home is already poised to add to Héctor's already expansive trophy case, and it could be, like many of his creations, emblematic of modern "Mexican design" – that is, if Esrawe didn't vehemently reject the term.
"I don't believe in the stereotyped expression of our culture and many people refer to Mexican design as an expectation of what our culture should express or reflect. I reject that". "For sure I look back in my everyday work to our heritage, skills and traditions – and they are part of the tools that allow me to create new languages and new meanings – but also the knowledge that come from the influence from other cultures nurture and define my concepts".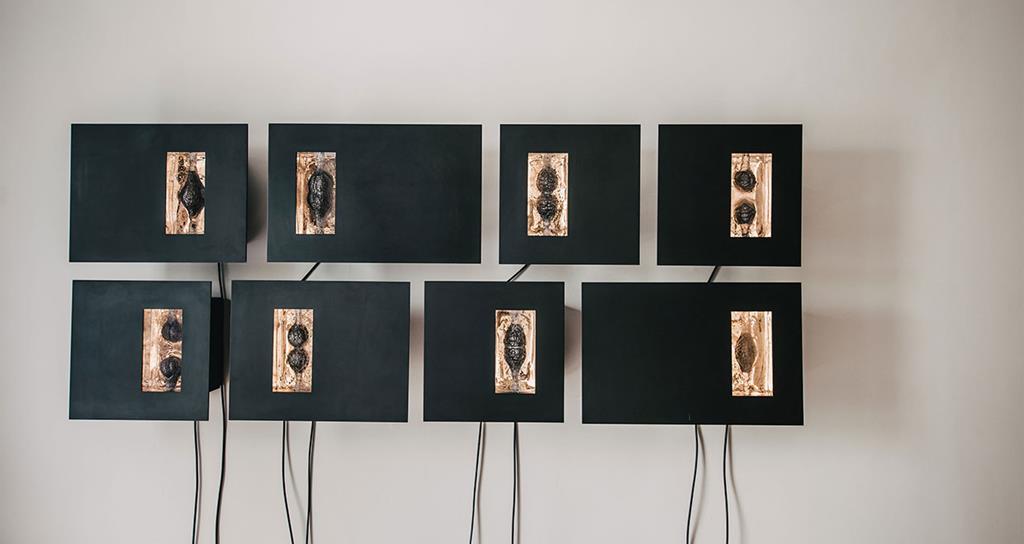 From his new design studio in Roma Norte, the supposed tenants of Mexican design may not appear on any of the specifications adorning the aforementioned corkboard walls – except for perhaps the everlasting influence of Oscar Hagerman – but the streets of Mexico City can certainly be traced in each project. Héctor may repudiate "Mexican design" but he certainly embraces the influence of the traditions, crafts and even cuisine.
"We are a culture that has an incredible background full of history and traditions, full of skilled and talented people in different disciplines, art, crafts,  design, architecture, cuisine. 
"It has a unique way to relate to problems and how to solve them. It is chaotic, it is subtle, it is colourful or it can be deep and mystical. I travel around the country on regular basis and it has never stopped to amaze me".