In Conversation with Stefano de Vivo
Ferretti Group's CCO discusses what's on tap for the brand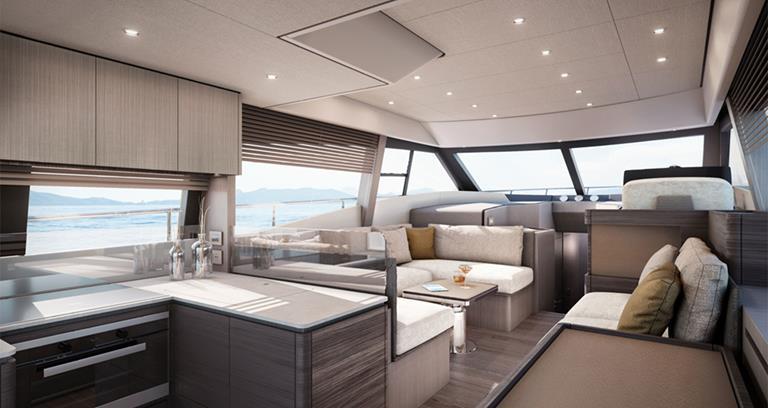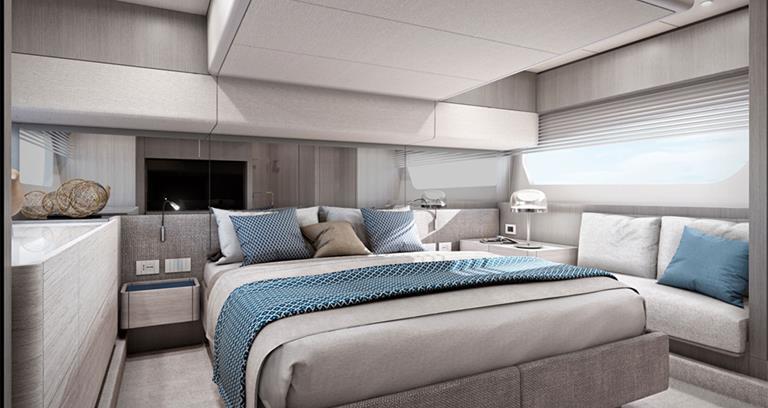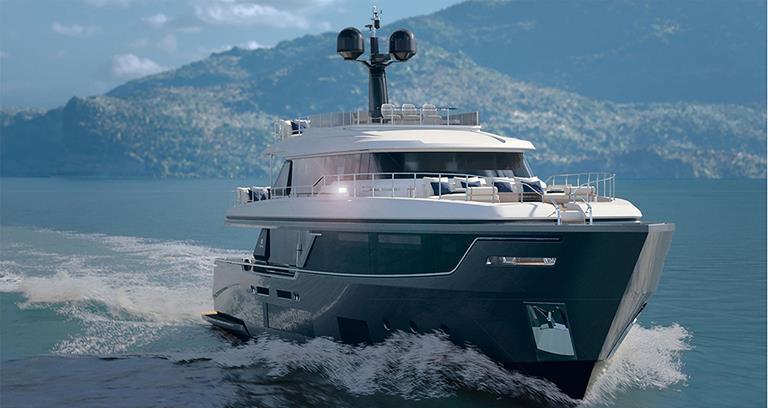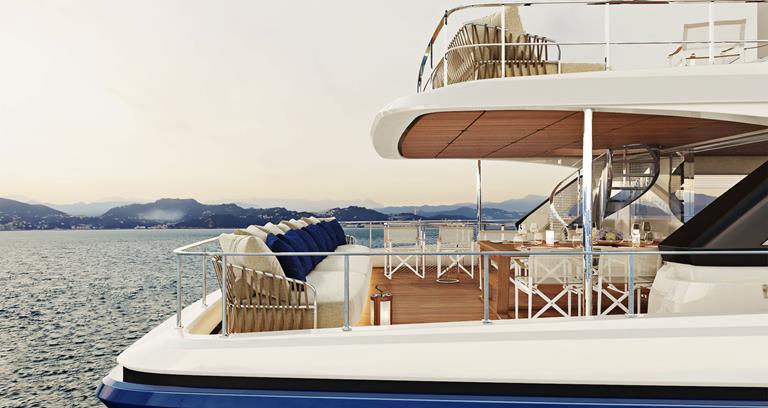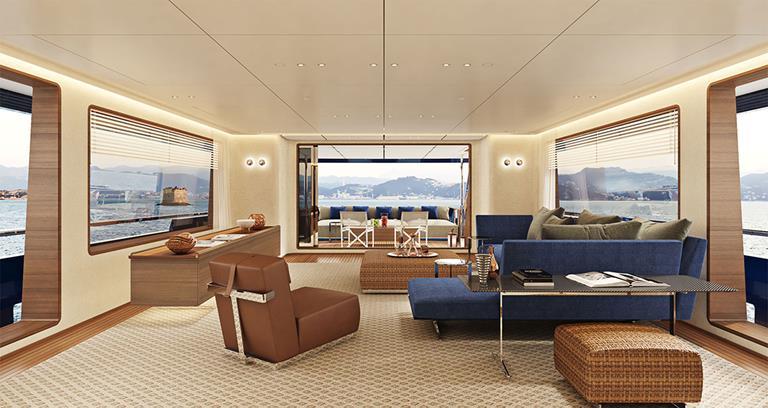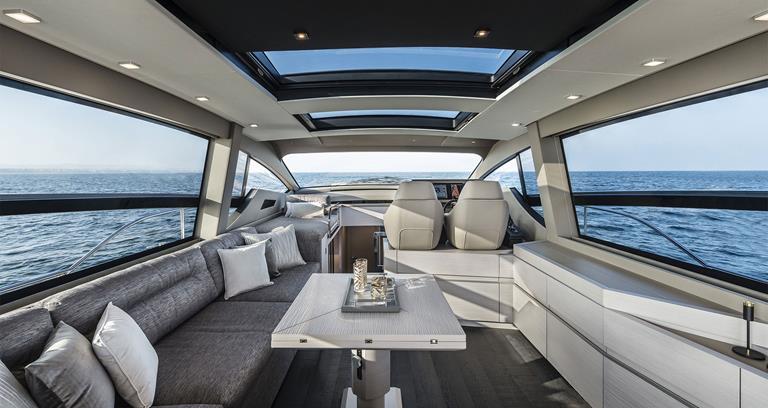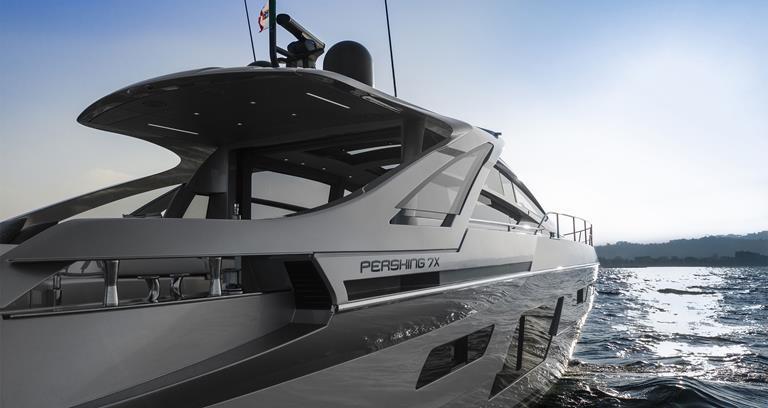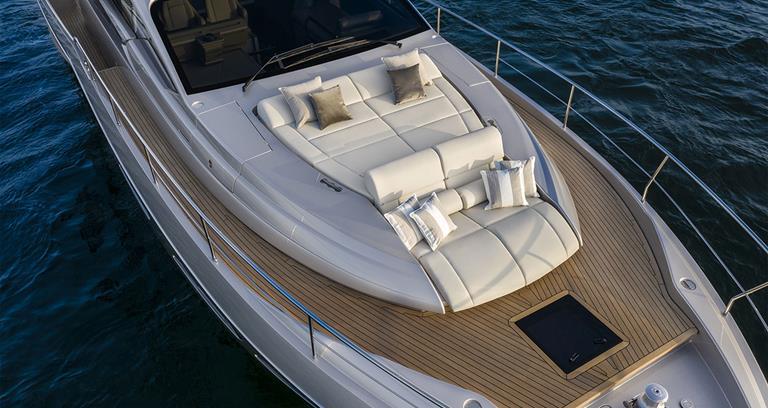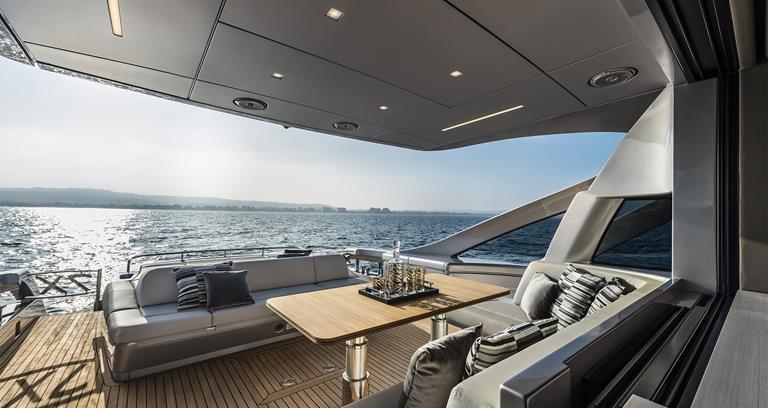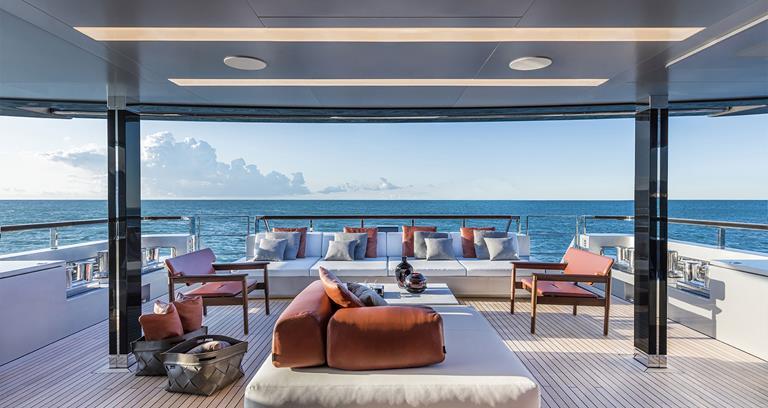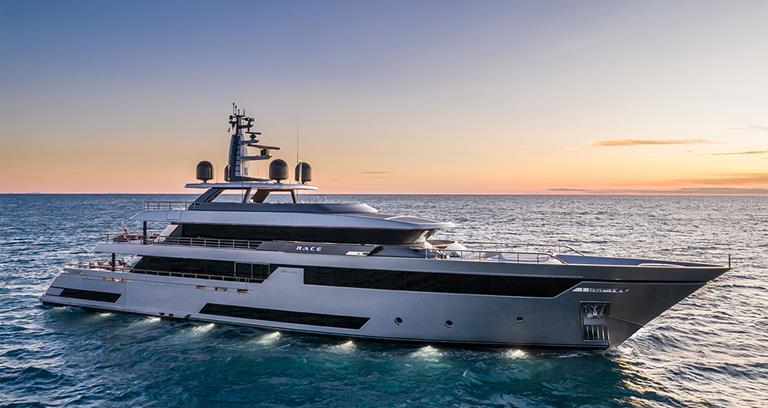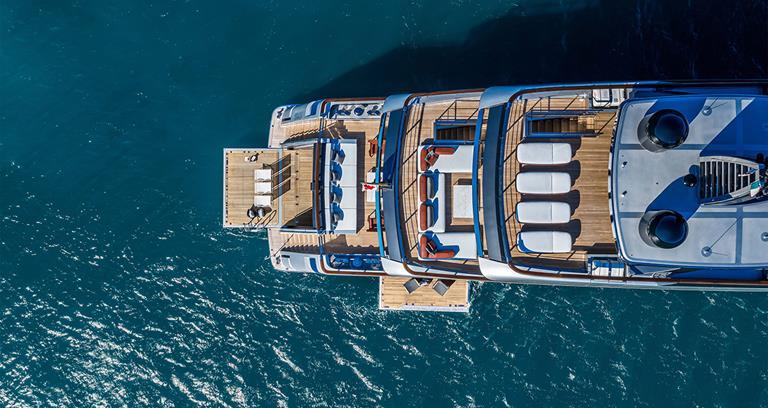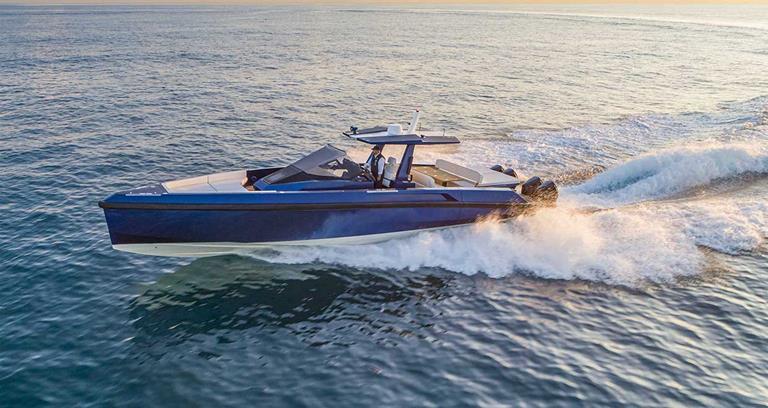 48 Wallytender X
Billy Black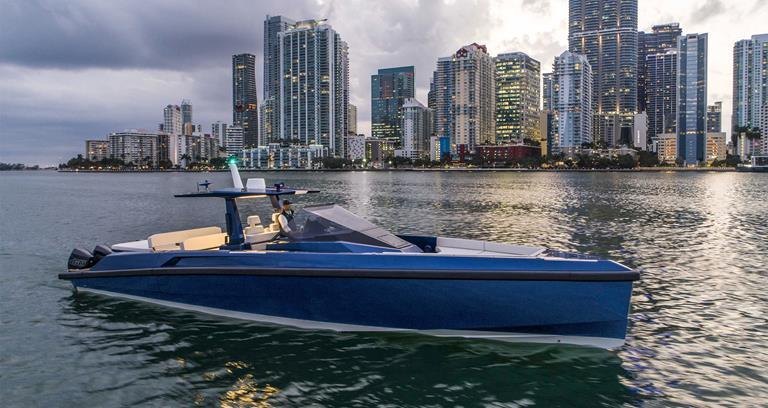 48 Wallytender X
Billy Black
After unveiling the first unit of the new Riva 50Metri last year and a host of launches with Wally and Pershing earlier this year, we caught up with Stefano de Vivo, CCO of the Ferretti Group, to learn a bit more about what the renowned brand has in the works as well as about his own sailing background.
Q: What is your role in the group?
SdV (laughing): I am really questioning what my role in the group is. I do a bit of everything. I try to keep everything working and running.

Q: Can you give us an outlook on each of the Ferretti brands?
SdV: We have many brands under one roof. Each and every brand is so important to us because each works separately and as a precise need in our group's portfolio. I will focus on three or four brands – the main brands, our bigger ones, the most famous ones maybe – starting with the new kid in town, which is Wally.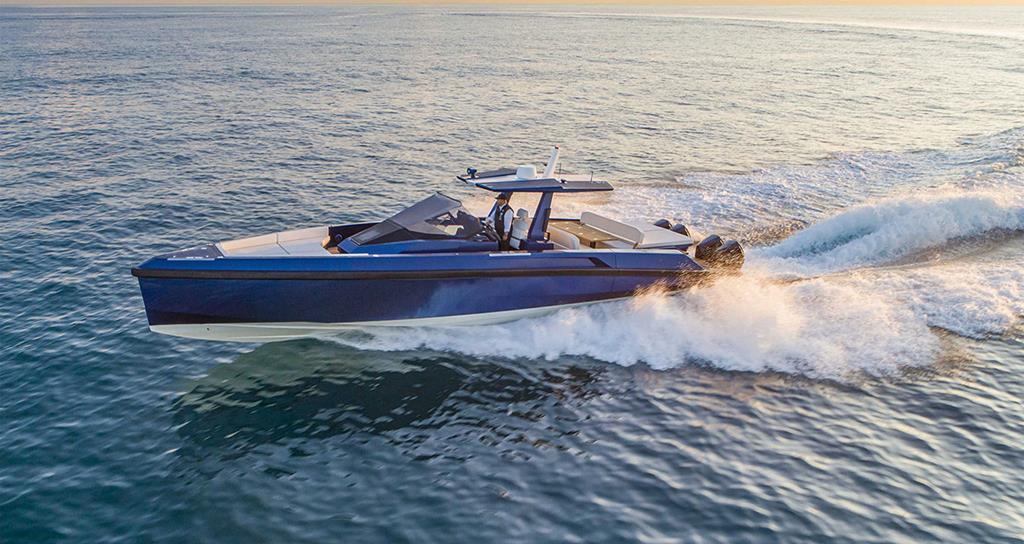 48 Wallytender X
Wally was acquired [by us] a little over a year ago. We were very honoured to have Luca Bassani, the founder of Wally, join the Ferretti Group. He is the creator of sailing yachts, super performing sailing boats over 90 feet (27m), and also the most innovative power yachts. He also invented a generation of cool tenders, with axe bow or straight bow and wave piercing hulls in 2003. This is Wally.
As the managing director, I have to say that I love all of the brands under the Ferretti roof, but Wally is very close to my heart. Because Luca Bassani was chaired by Mr [Piero] Ferrari (the same family for the Ferrari cars but also for yachting), basically, we are trying to find a new way and expressive innovation – design wise, performance wise and technology wise for Wally – we are trying to show everyone else what boats will look like in 20 years back. So, Wally is looking into a great future and has already launched a new model, a 48-foot (14.6m) yacht last year, which is available in two versions, inboards and outboards. The outboard reaches an impressive top speed of 55 knots. Plus, we have a lot of new things coming out in the next 6-12 months, another three models are planned. It is running full swing.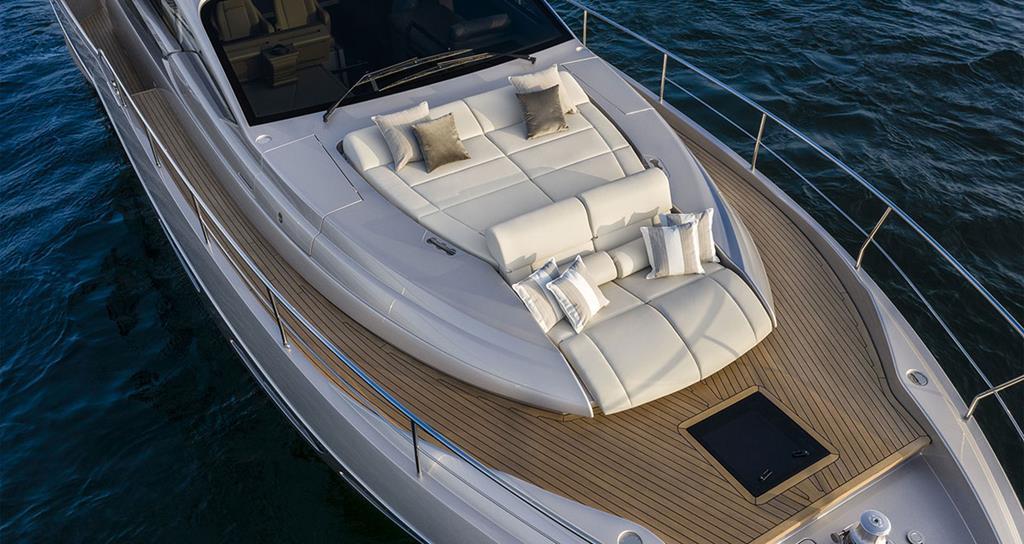 Pershing 7x
For Pershing, we unveiled the 7X this year in January in Düsseldorf. A beautiful boat. Despite the fact that we were not able to travel in the months of March and April, we sold two units during the Corona lockdown. One in America and one in Europe. This is really amazing and proves, how beautiful this boat is. Those owners bought it in a time when it was not even clear how they could come to collect their boat. Pershing is running with its X line, which is a super high-performance line, and, as announced in Düsseldorf, we are starting a new project named TØ in the coming six months.
Then we move to one of the biggest brands, the Ferretti Yachts, one of the backbones of this group.
Q: If you say that, can you indicate a number of how many units have been sold since its foundation?
SdV: If I am not mistaken – we will check on that one, of course – about 3,500 units in 53 years. Over the years they have been solidly delivering beautiful yachts all over the world to happy owners. For 2020/2021 two brand new products are in the pipeline: a new 50-footer (15.2m), the Ferretti Yacht 500, Flybridge and another new product, the Ferretti Yacht 1000, a 100-footer (30.5m), which will be the lightest Ferretti Yacht ever produced.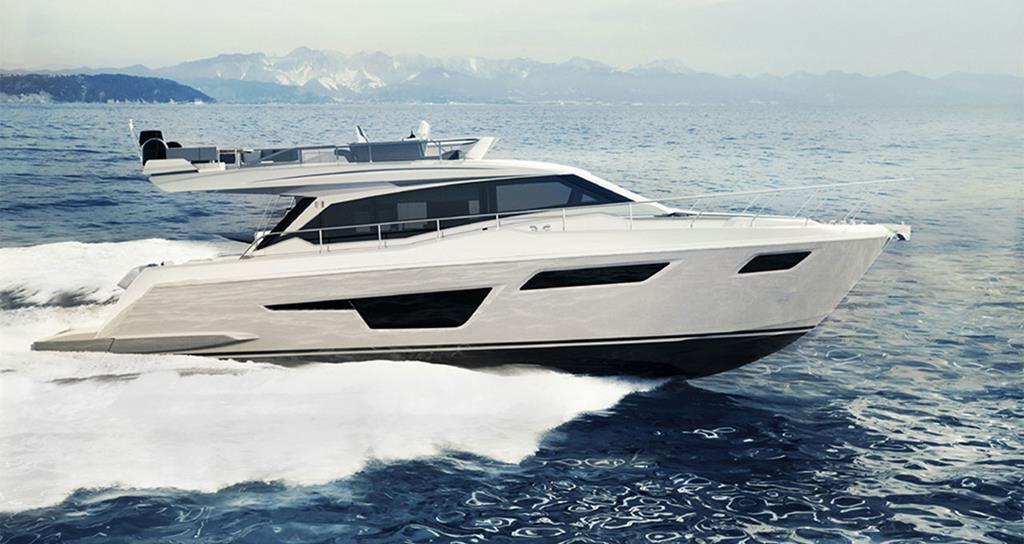 Ferretti Yachts 500
There was a lot of interest for those yachts from existing clients, but also potential clients that own yachts from other brands. We are tackling all sides of the market, small yachts or larger yachts. All of those projects are run with new designers, both for exterior and interior, because Ferretti Yachts sticks to its DNA, which has always been and will always be: Your home away from home. The idea of a design with beautiful lines – as we are Italian, so it has to be beautiful – people come and buy our products because they just love those lines and, on the inside, living and being on board, enjoying time with family and friends. This is the DNA of Ferretti Yachts. We really concentrate on our DNA but with 2021 aesthetics.
Let's move to bigger yachts now, to Custom Line. They are based in Ancona and all of the production has been moved to Ancona. There, we have created our home for superyachts, where yachts over 100 feet (30m) are being built. We have created a centre of excellence there, for super and mega yachts – from 30m all the way up to 95m in the Ancona facility – as well as steel and aluminium builds. For Custom Line, we just introduced a new model, the brand new Navetta 30. The interior designers Citterio / Viel [Antonio Citterio Patricia Viel] were chosen because they are passionate about the sea, and I was really impressed about all their ideas – for example, they were developing the Bulgari Hotel in Dubai when we first met, and they were also working on a building in Miami. Those designers really praise the sea. We are happy to have found designers and architects that have their own handwriting and their own thoughts, but they are not doing it for the sake of the design, but for the love of the sea. We are trying to have the Navetta 30 ready for Monaco [Monaco Yacht Show, from 23-26 September], but we'll have to see.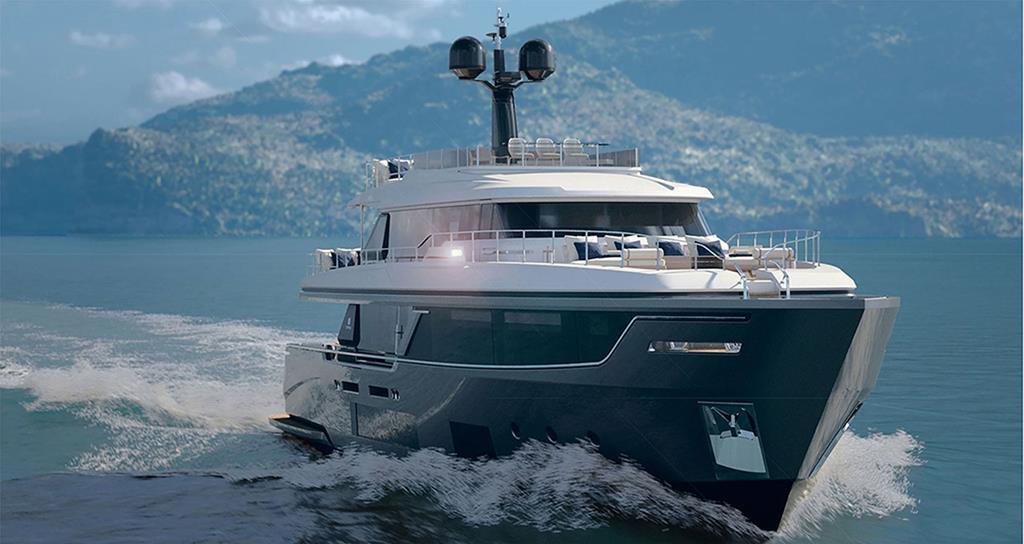 Custom Line Navetta 30
Riva: We launched the first unit of the 50m last year, and she has been very well received. It was quite a success, and we won many industry awards. Above all, we were very proud of the fact that everybody gave us the feedback that we have achieved to come up with a real Riva.
For us, it was very difficult to grow in the fields Carlo Riva had covered in the 60's and early 70's. No one has ever gone back with megayachts for Riva. So, I think that the design, the kind of richness of the materials, the feeling it gives – it's a Riva! This was the biggest challenge faced.
Hull number 2 is sold and already under construction and set to be delivered in 2021. And we have already laid the keel on hull number 3, and we have two prospect candidates who we are talking to. And by the time we get back to work, we will be able to sign the contract for hull number 3. Then we have another set of designs for Riva up to 90m, clearly these are all semi-custom, all by Officina Italiana Design, the historical designers of Riva. We are starting with a few clients for a 60m and a 55m. We don't expect to build too many Rivas because they have to remain elite. We must manufacture in small numbers, and we have to be really resourceful, plus we are quite rigid with the Riva brand. For example, if you don't want to have a design by Mauro Micheli, then it's not a problem, you can have your own design, but you can't call it a Riva. It has to be recognisable as a Riva. On the exterior, but the interior, you can do whatever you want because you have to allow your clients to personalise completely. If a client comes and wants a Riva, but wants a lot of modifications, or they want their own design, it is not a problem for us, because we have CRN. They are specialised exactly on this. All of this together works really nicely.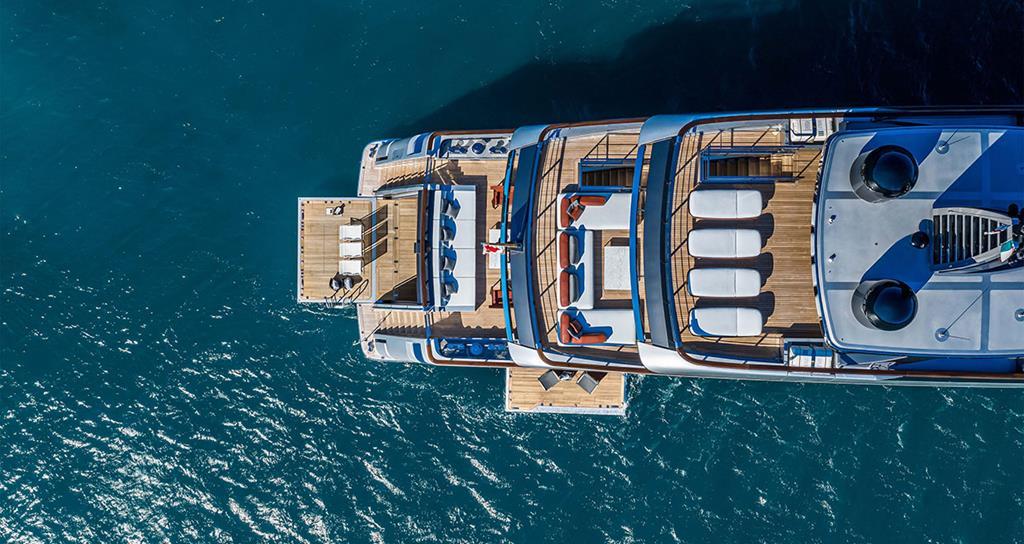 Riva 50m
CRN has delivered amazing superyachts such as Atlante, Yalla, Latona, Cloud 9 – you boarded them. CRN is ready to build superyacht dreams, totally customised. CRN can cater any request that a client might have. The CRN clients are very private. If you check, for example, if a CRN yacht is in charter, you won't hardly find any. Maybe some yachts that have been re-sold. Clients who come to CRN have a very clear idea in their mind what they want. It is their boat. It is for a family and friends and they know how they are going to use the yacht. We offer very cutting-edge solutions. Currently we are working on unit 137 and 138.
Q: What is your personal leitmotif?
SdV: I have always been working like this. It is the love and passion for the seaside that keeps me going. Work is quite intense, travelling around the world is normality. It is like a merry-go-round that never stops. What I cherish the most are the moments I spend with my family and friends at the seaside, going to the sea, if possible, on a boat. After 20 years working in the power boat business, I've come out of the closet. I am a sailing boat guy. I love sailing. I've been sailing since I was 14. It is in my blood. [Growing up] my family loved to go sailing. We always cruised around the world. My family comes from the South of Italy, so when I was a kid, we spent every summer in my grandfather's house in Amalfi. It was really beautiful. Today, I don't have a lot of free time, but if so, I manage to switch off and go to the seaside for a weekend.
Q: If a client comes along and they're a beginner in yachting, what yacht out of the Ferretti portfolio would you suggest them to go for?
SdV: Well, one thing is important, what kind of budget are we talking, but this is not the main criteria. Let's say if money is not an issue, I would ask him – and I also ask this question to potential clients that own a yacht or sometimes if they simply haven't found the right yacht for themselves – what they really like to do onboard. Some people like to go to the sea, like me, I never want to go on land, I always have a fight with my wife about it. There are clients that like to go to the bay and swim, then go to port or out for dinner at night. There are different usages. The point is, I always suggest the client to start a little smaller than they actually think because in yachting it is always possible to upgrade, but it is a lot harder to downsize. Once you get used to space, it is nearly impossible to give it up when you are on a boat. Having said that, the only thing I am sure of, whatever they want to do, I believe that we have a bouquet of amazing brands to offer at the Ferretti Group.
For more information, visit the website.