Zuma London
Featured in the American Express Global Dining Collection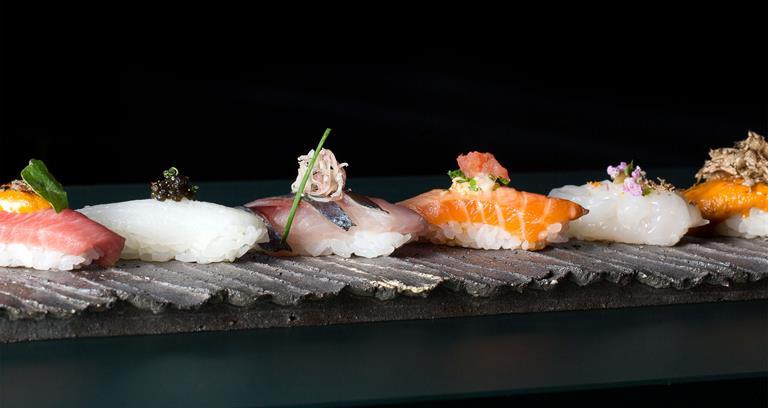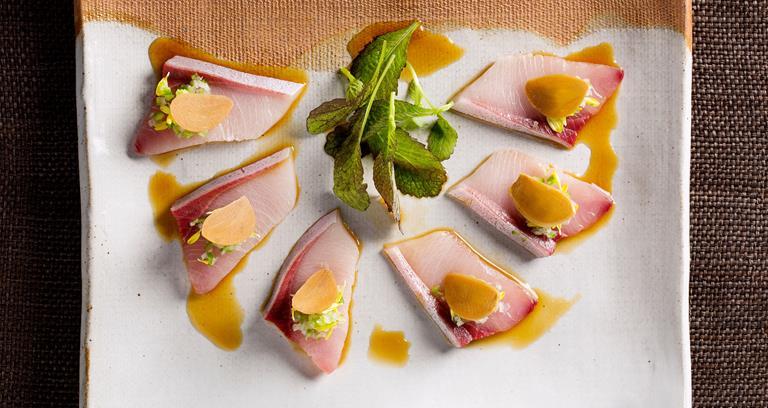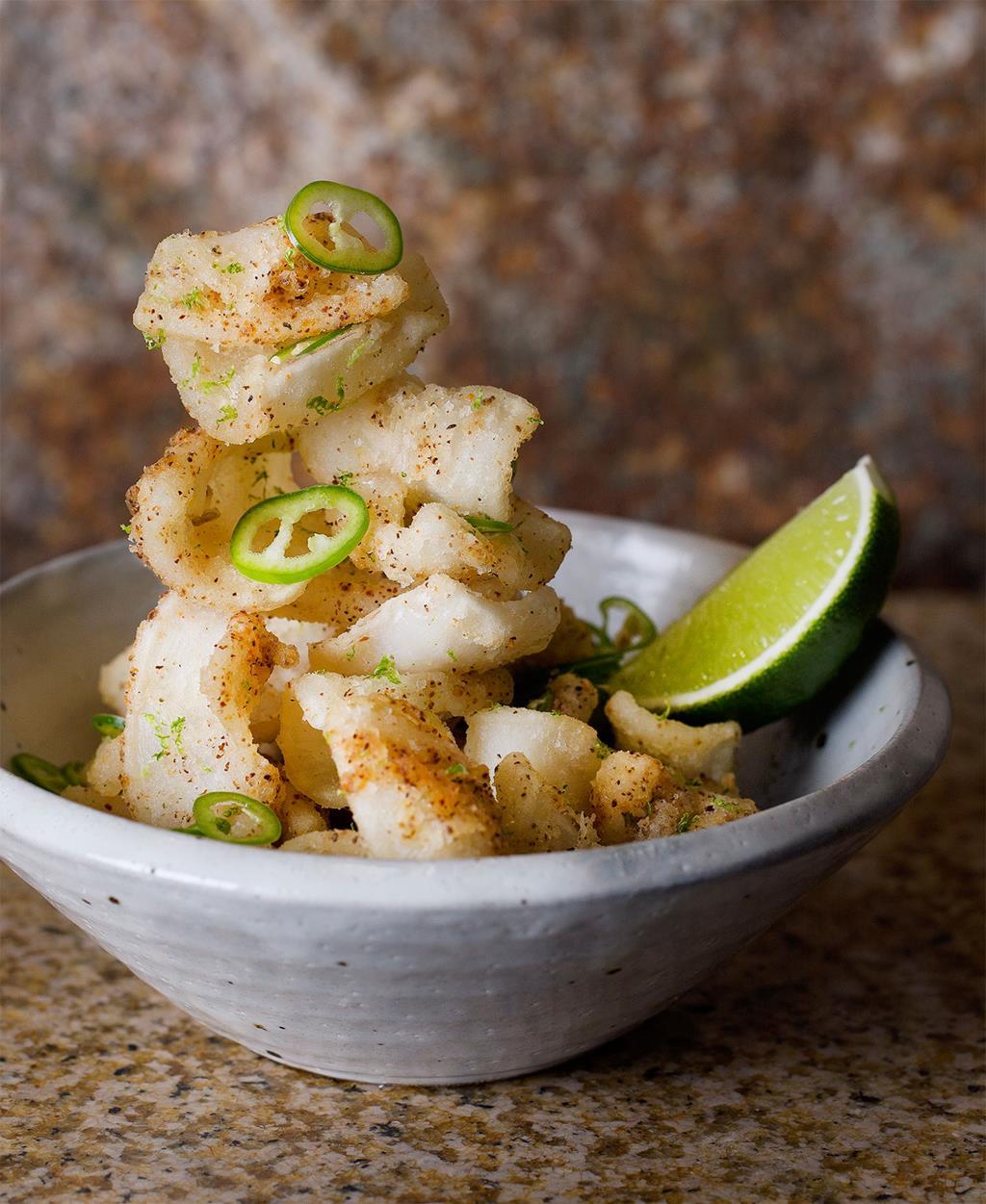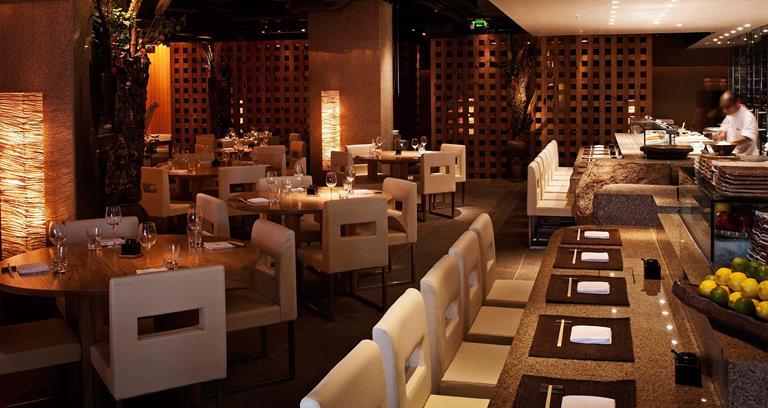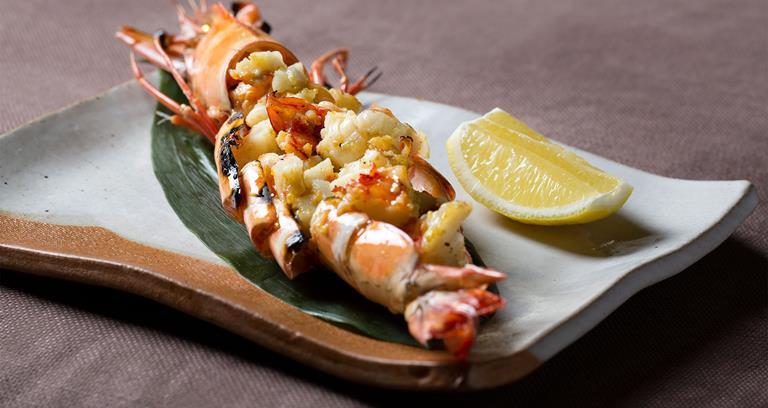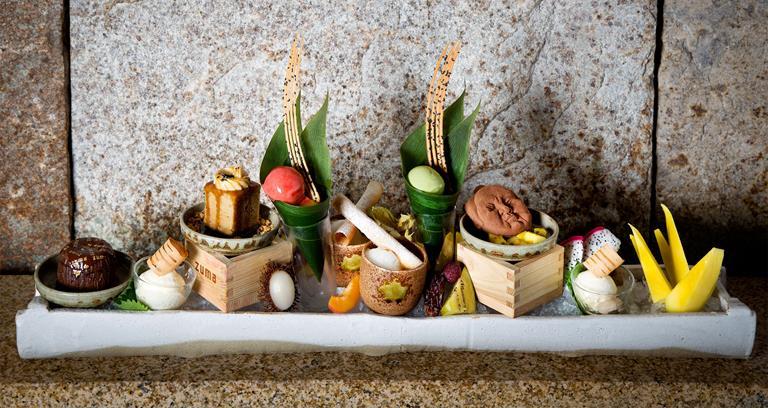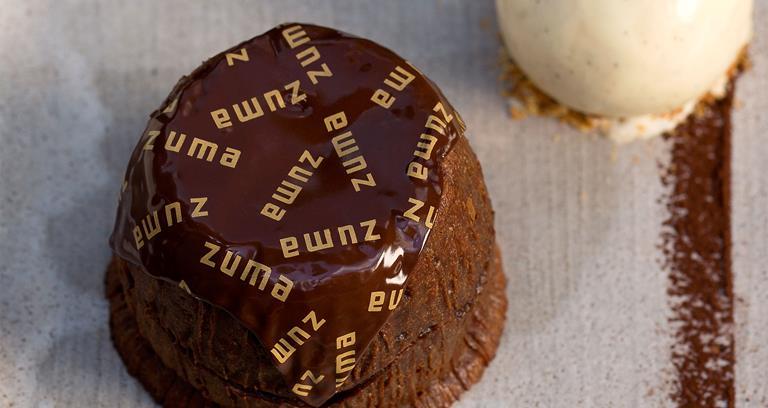 Now with eleven venues globally, Rainer Becker and Arjun Waney's take on the traditional Japanese 'Izakaya' style is informal yet possesses serious culinary clout.
Scene
Positioned in a quiet alleyway off Raphael Street, there's a hint here of an older Knightsbridge with little in the way of passing traffic. The interior is large, though it's made to feel even bigger by the stripped-back, almost stentorian, interior. The sushi counter and glass walled kitchen all combine to make for an exercise in studied, on-point cool with little to prove.
Food and Drink
Zuma claims that it wants its dishes to be authentic but not traditional. This seemingly paradoxical aspiration tastes better than it looks on paper with a genuine flair on display in dishes such as their Suzuki no sashimi: slices of sparkling fresh sea bass with truffle oil and salmon roe served on a shiso leaf. A main of duck breast cooked on their 'robata' grill, spiced with chilli, ginger and sake has a deep, smoky flavour whilst the tiger prawn meat served inside the shell of a jumbo prawn has a fabulous kick in the mix in the form of yuzu pepper. The menu for sake is, as you'd expect, of sublime quality though the Tokyo pink punch cocktail makes for a great aperitif, concocted with Silent Pool gin, yuzu sake, raspberries, watermelon, lemon juice and black tapioca.
Standouts
Make no mistake- this restaurant was a serious game changer when it opened nearly two decades ago. What stands out here is how Zuma has managed to keep pace with its imitators. This is a space both achingly fashionable but with a serious foodie hit.
Zuma London is a partner of the American Express® Global Dining Collection which is a benefit for Centurion® and Platinum Card® Members offering special access to reservations and experiences with some of your favourite chefs.
To make reservations on the go, and gain special access to the Global Dining Collection, visit your American Express App. You'll find dining bookings under the Membership tab. Terms apply.

To download the app for iOS, click here 
For Android devices, click here
Terms: Reservations are based on a first-come, first-served basis. In the event of a reservation cancellation, the Card Member will be subject to the restaurant's cancellation policy, which will be communicated to the Card Member by Concierge at the time of booking. Concierge is not responsible for informing the restaurant of your dietary restrictions or for the restaurant being able to accommodate the restrictions; we do ask that you provide this information directly to the restaurant.
More from the Global Dining Collection