Sake no Hana
Featured in the American Express Global Dining Collection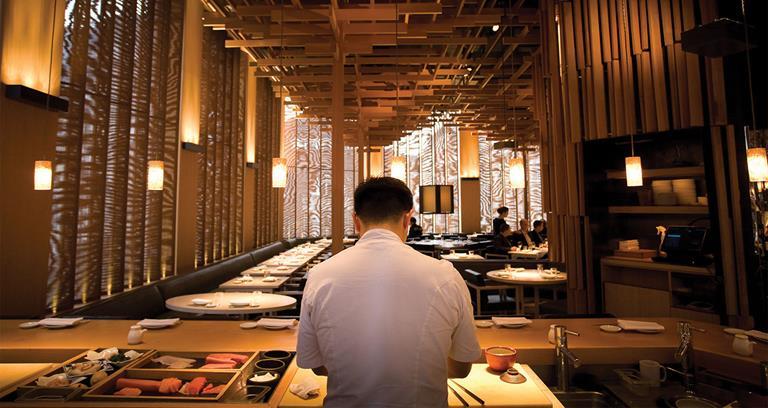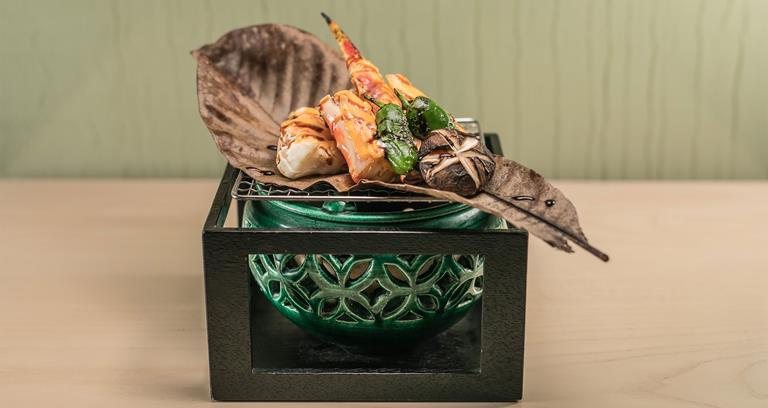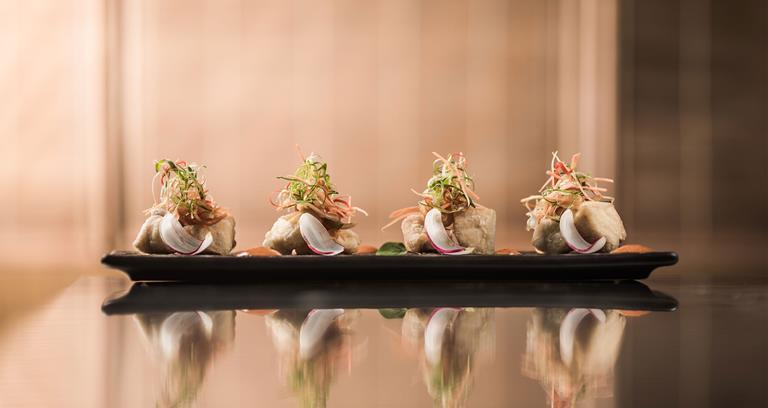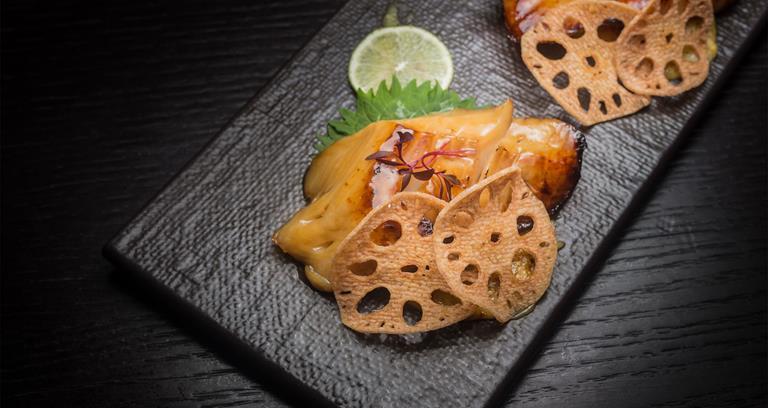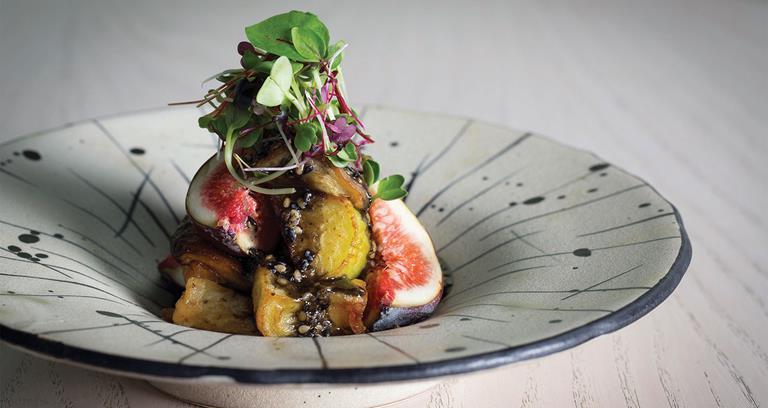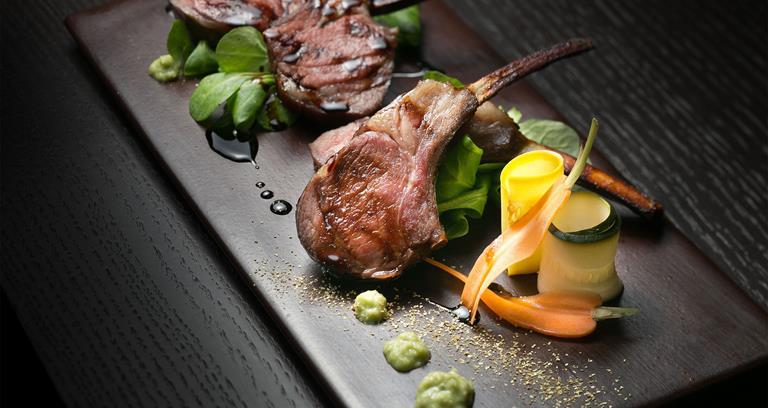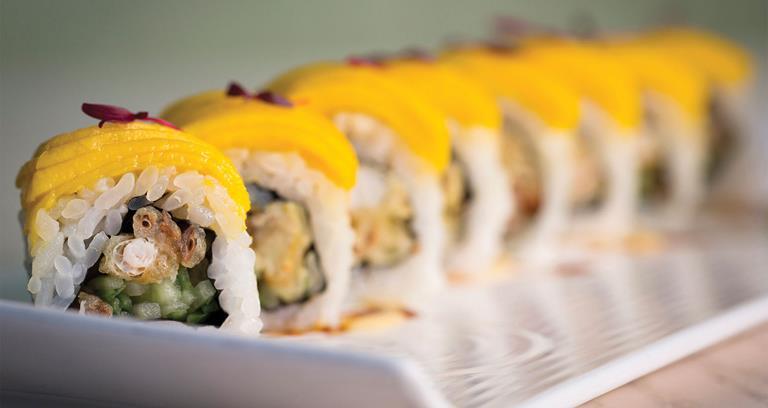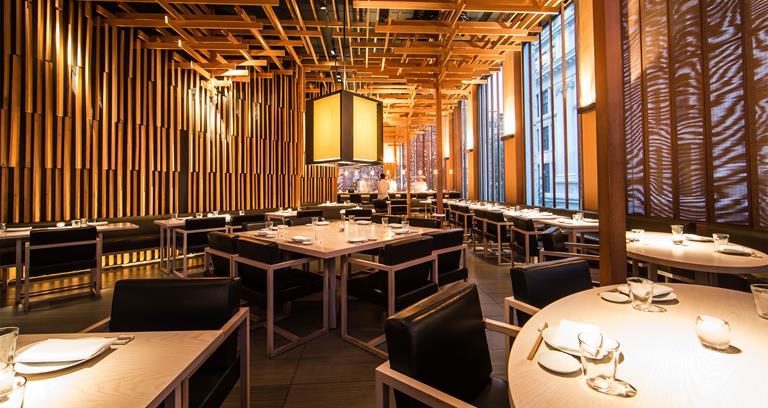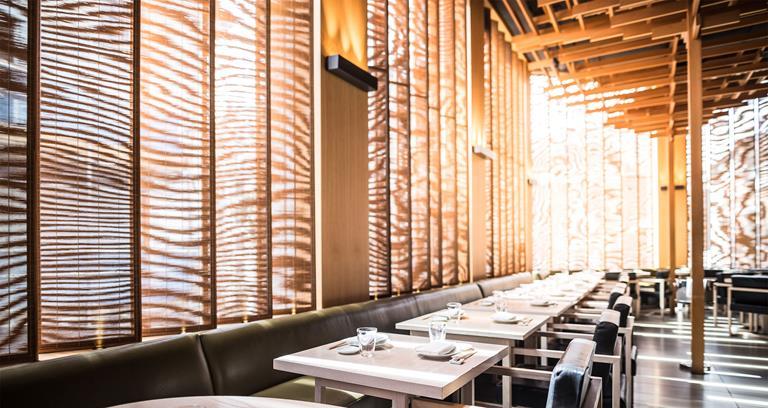 Visually striking and with possibly the smoothest service in London, Sake no Hana is the epitome of exquisitely demure Japanese dining.
Scene
With a prime position on St. James Street, Sake no Hana strikes a provocative pose against the endless Beef Wellington and Bordeaux served up at the likes of White's on the same road. Cypress wood and bamboo are artfully placed across the ceiling, all designed by renowned Japanese architect Kengo Kuma, conducive to a feeling of being in a slightly avant-garde woodland.
Food and Drink
Gratifyingly for newcomers to Japanese cuisine, the menu is a masterpiece of simplicity, with sub-headings simply entitled 'tempura', 'iron pot rice' and the like meaning there's no need for long winded 'concept' explanations from waiting staff. The red miso soup with tofu cake, seaweed and chilli yuzu is a snappy, zesty thing but the sushi rolls are the real stand out: the softshell crab tempura with cucumber and mango is heavenly in its lightness, the tempura perfectly hugging the softest, pinkest of crab meat. The wine list is thoughtful, with an entire section devoted to 'oshouban' wines, meaning 'going along together' with raw fish. It's mostly successful with a perky Chardonnay Neil Ellis from Elgin, South Africa pairing wonderfully with a silky and substantial sashimi platter.
Standouts
This is simply exceptional quality cuisine cooked in a masterful, understated style. Nit-picking 'kaiseki' restaurant enthusiasts will point to the menu being too long and the space being too large. The rest of us will simply get on with eating some of the best Japanese cuisine in London.
Sake no Hana is a partner of the American Express® Global Dining Collection which is a benefit for Centurion® and Platinum Card® Members offering special access to reservations and experiences with some of your favourite chefs.

To make reservations on the go, and gain special access to the Global Dining Collection, visit your American Express App. You'll find dining bookings under the Membership tab. Terms apply.

To download the app for iOS, click here 
For Android devices, click here
Terms: Reservations are based on a first-come, first-served basis. In the event of a reservation cancellation, the Card Member will be subject to the restaurant's cancellation policy, which will be communicated to the Card Member by Concierge at the time of booking. Concierge is not responsible for informing the restaurant of your dietary restrictions or for the restaurant being able to accommodate the restrictions; we do ask that you provide this information directly to the restaurant.
More from the Global Dining Collection