Novikov Restaurant & Bar
Featured in the American Express Global Dining Collection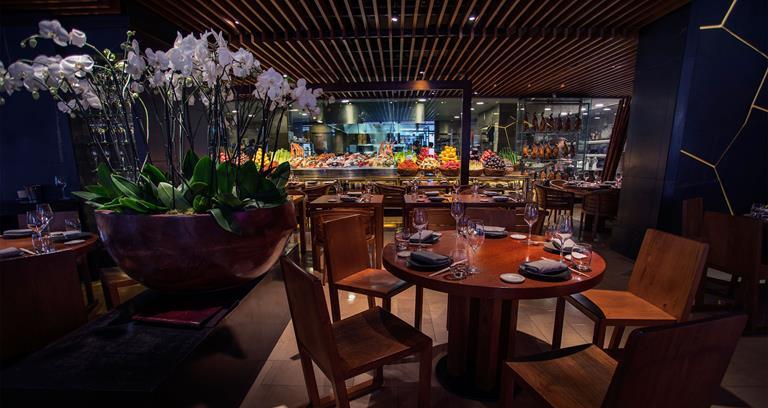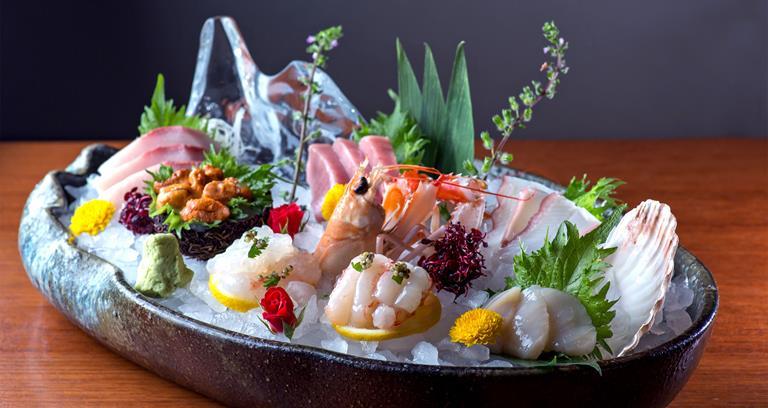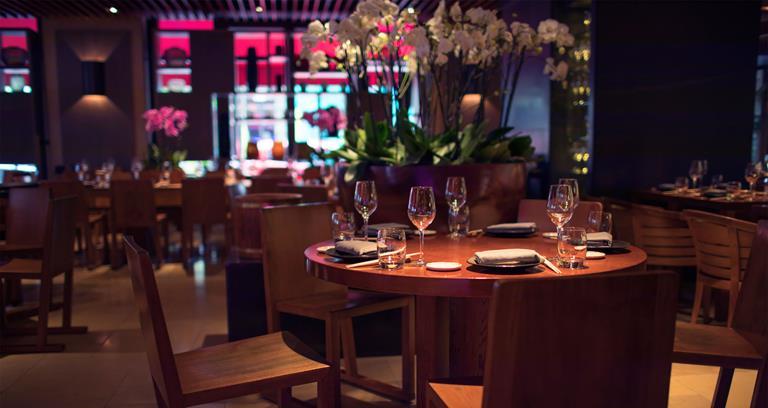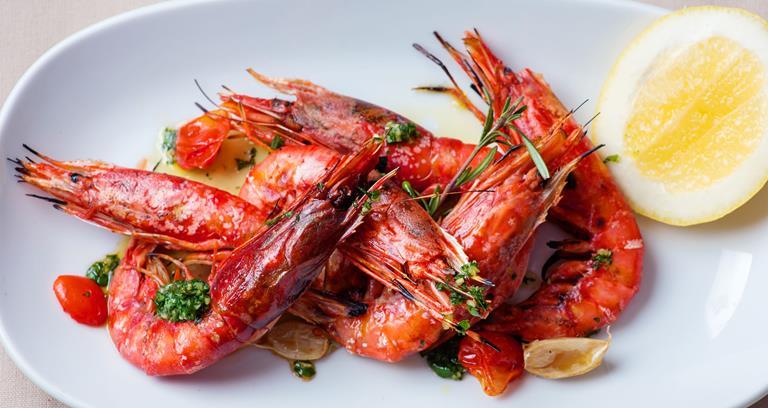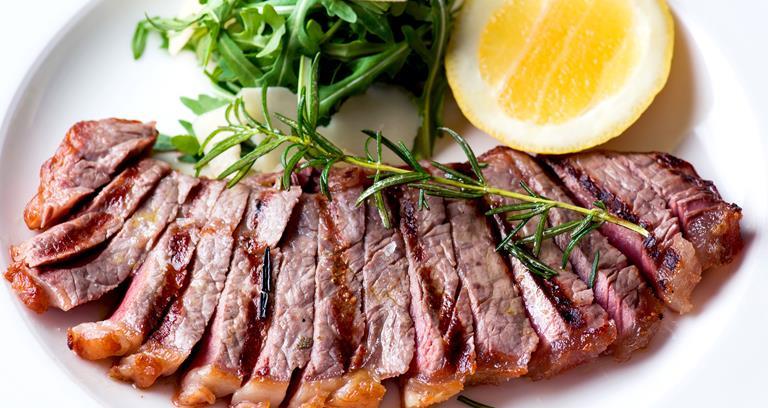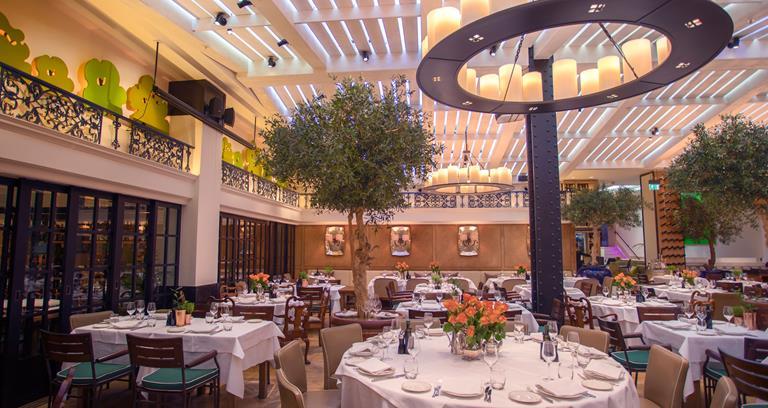 An enthralling combination of old-school luxe and new-school cool, this two-eateries-in-one-restaurant by Russian restaurant mogul Arkady Novikov is a gastro show pony right at home in Mayfair, the West End neighbourhood that's long been London's playground for world-renowned chefs and their innovative culinary experiments.
Novikov Lounge
For pre-prandials, there's the darkly alluring Novikov Lounge, where, cosily seated in a generous sofa under the glow of soft violet light, you can enjoy a stellar cocktail. With intriguing names like the whisky-passion fruit Fool's Gold, or the citron-vodka-berry Inner Vision, each is a poetic homage to the art of mixology.
Novikov Italian
Novikov Italian seduces more than wows. While thoroughly modern, with its sleek, black-and-white striped wallpaper and smooth, dark-wood tables, there's a distinct rustic feel to the light-filled dining room, which is also stuffed with olive trees, baskets filled with fruit and veggies, and large rings of white candles dangling from the ceiling. The seafood-centric menu, too, straddles the line between the traditional and the avant-garde, with dishes from Scottish salmon tartar with pomegranate and quail eggs to sea bass carpaccio with taffiasca olives suffused in lemon dressing.
Novikov Asia
Novikov's emphatically cosmopolitan take on modern Pan- Asian dining ticks all the right boxes, from the low-lit dining room, accented by brightly hued orchids and an equally vibrant display of seafood and vegetables. The visual wow factor is buttressed by the culinary colour of its menu; standouts run the gamut from Gilardeau tempura and caviar to a divine salmon teriyaki and inventive sushi dishes like the yuzu truffle roll.
Novikov is a partner of the American Express® Global Dining Collection which is a benefit for Centurion® and Platinum Card® Members offering special access to reservations and experiences with some of your favourite chefs.

To make reservations on the go, and gain special access to the Global Dining Collection, visit your American Express App. You'll find dining bookings under the Membership tab. Terms apply.

To download the app for iOS, click here 
For Android devices, click here

Terms: Reservations are based on a first-come, first-served basis. In the event of a reservation cancellation, the Card Member will be subject to the restaurant's cancellation policy, which will be communicated to the Card Member by Concierge at the time of booking. Concierge is not responsible for informing the restaurant of your dietary restrictions or for the restaurant being able to accommodate the restrictions; we do ask that you provide this information directly to the restaurant.
More from the Global Dining Collection