Sponsored by

Dushi Tera Spa treatment
Warm sunshine, sparkling turquoise waters, all the essential elements of the Caribbean are present and correct at The Ritz-Carlton, Aruba. Perched on the soft sands of Palm Beach, this is the shining jewel in the crown of this spectacular Southern Caribbean island.
But there's a way to make the quintessential Aruba calm even more serene; namely by allowing the skilled ladies and gentlemen at the in-house spa indulge you with a Dushi Tera treatment.
Lie back, relax and let the experts take care of you with a full body exfoliation, mud wrap, facial and stone massage. One hour later and you'll see the result for yourself: the glowing skin testament to the treatments ability to remove toxins from the body.
Be immersed in the island scent of coconut and let that Aruba sun wash over you with an experience that perfectly balances mind, body and spirit.
Discover the Hotel
LG Smith Boulevard 107, Palm Beach, Aruba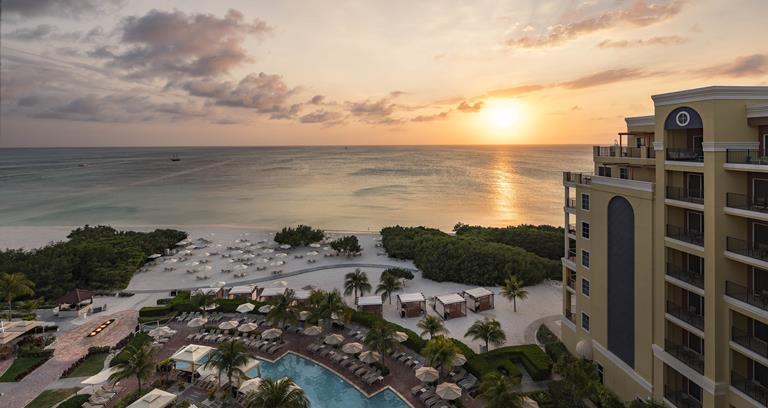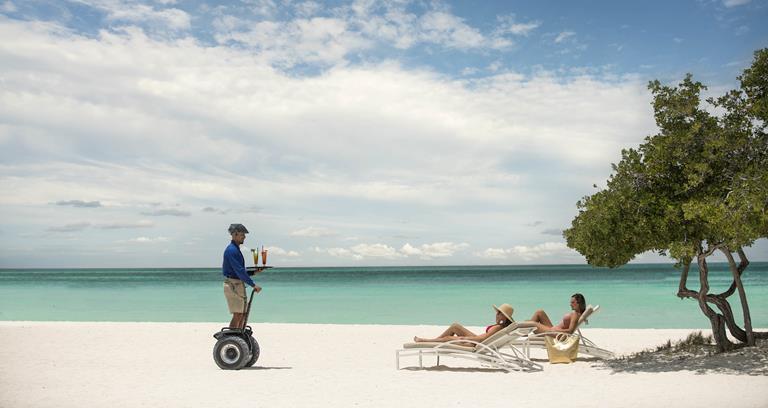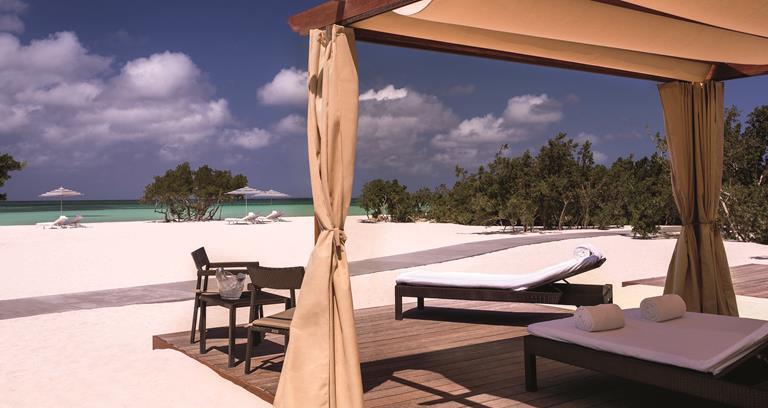 About
Warm sunshine greets you each morning, while sparkling turquoise waters stretch as far as the eye can see. At The Ritz-Carlton, Aruba, every day is a chance to reach a new level of relaxation and inspiration. Perched along the soft sands of Palm Beach, The Ritz-Carlton, Aruba embodies the rich spirit of this beautiful southern Caribbean island.
Only moments away from exhilarating local experiences, the beachfront resort offers spacious, custom-designed guest rooms and suites with ocean views and impeccable amenities. Experience five world-class restaurants and bars offering impeccable cuisine, including Casa Nonna New York and BLT Steak. Unwind with island-inspired, herb-infused body and facial treatments at the spa or try your luck at the dazzling 24-hour Casino at The Ritz-Carlton, Aruba. Children can enjoy our engaging Ritz Kids Club and family pool, while the adults have their own pool area with private cabanas. Embrace the exuberant spirit of the Caribbean.
View location