Keep up to date
Add this event to your calendar
Subscribe to the Centurion Magazine calendar to stay in the loop with events and occasions around the world.
Use the highlighted link below to subscribe in your calendar of choice.
How To: Apple Calendar, Outlook, Google
Download and open the ICS file below to include
in your chosen calendar. Help
November
December
January
February
Apr. 01
The Retreat at Blue Lagoon Iceland Returns
The hotel's 62 guest suites are surrounded by the mineral-rich waters of the Blue Lagoon – go for a warm dip.
Add to Calendar
Apr. 01
Fairmont Maldives Sirru Fen Fushi Opens
Be among the first to sample a truly secluded Indian Ocean getaway with 120 villas, a huge lagoon, an island-traversing pool and an open-air bamboo bar, made from only natural materials. Its name appositely translates as secret water island.
Add to Calendar
Apr. 04
PAD Paris Art + Design
Via an ethos of connecting modern art, historical and contemporary design, and jewellery, PAD returns to the delightful Tuileries for the benefit of collectors and aficionados alike. Ends 8 April.
Add to Calendar
Apr. 12
Dallas Art Fair Back for 10th Year
Now a mainstay on the cultural calendar for a decade, the fair sees the congregation of collectors, artists and fans across 74,000sq f at the Fashion Industry Gallery in the city's hip arts district. Ends 15 April.
Add to Calendar
Apr. 14
Six Senses Fiji Opens
Surrounded by gorgeous white beaches, the 24-villa island resort will offer food sourced from the locale and plenty of outdoor pursuits such as surfing.
Add to Calendar
Apr. 18
Tribeca Film Festival Cameras Roll
Since its inception – to counter the ill effects of 11 September on the Manhattan district – the film festival has expanded throughout the Big Apple. Expect a host of top premieres in the ilk of Insomnia. Until 29 April.
Add to Calendar
Apr. 18
Antigua Classic Yacht Regatta Hits the Waters
Steeped in glamour, this much-loved classic welcomes a series of vessels, from scoops to schooners, for the climax of the racing season in the Caribbean. Until 24 April.
Add to Calendar
Apr. 19
Art Cologne Opens
Germany's oldest art fair heralds a celebration of around 2,000 artists from 200 galleries. Fans of modern, post-war and contemporary art should rejoice. Ends 22 April. 
Add to Calendar
Apr. 21
Reopening of Cretan Malia Park
Behold the transformation of this island sanctum, seen in the fusing of Greek chic with Scandinavian hygge congeniality. Stay in any of the 204 accommodations, matched by a pool/bar area and sumptuous authentic Cretan cuisine – just for starters.
Add to Calendar
Apr. 27
The Field Revisited Opens
This tribute to the original The Field, a pioneering 1968 exhibition of geometric work at the National Gallery of Victoria, brings together many of those pieces and looks at how the show changed art in Australia and beyond. Until 26 August.
Add to Calendar
May. 01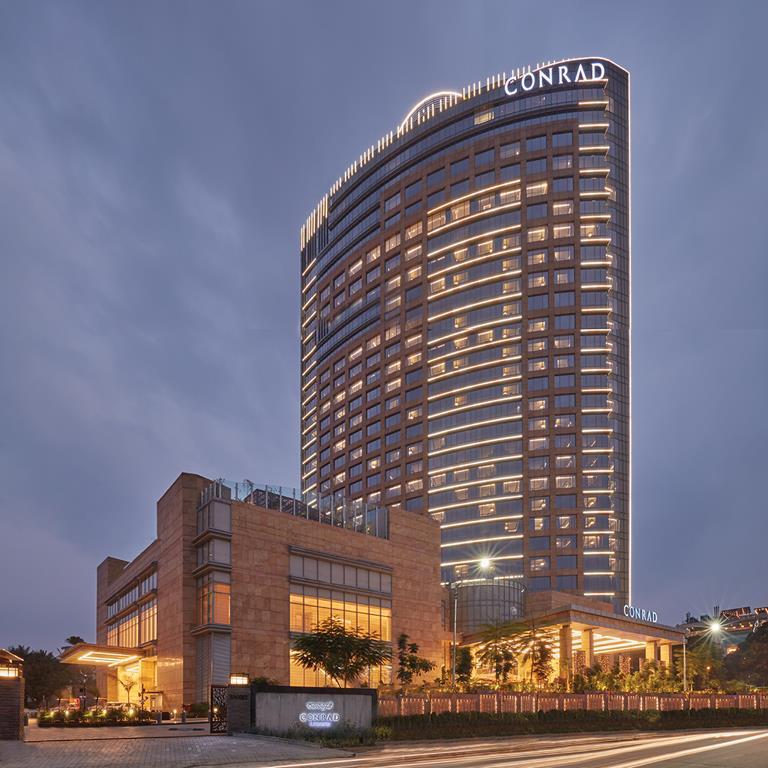 Sponsored

Advance Purchase Offer at Conrad Bengaluru
Enjoy smart guest rooms, eclectic dining options and unrivalled views of Ulsoor Lake from this newly opened 285-key, 24-storey downtown bolthole. Book more than 20 days in advance to get up to 25% off. 
Add to Calendar
May. 09
London Craft Week Begins
Every year exceptional craftsmanship is on display, plus there is a chance to explore workshops, galleries, and shops. Discover established names and rising stars in the craft world. Until 13 May.
Add to Calendar